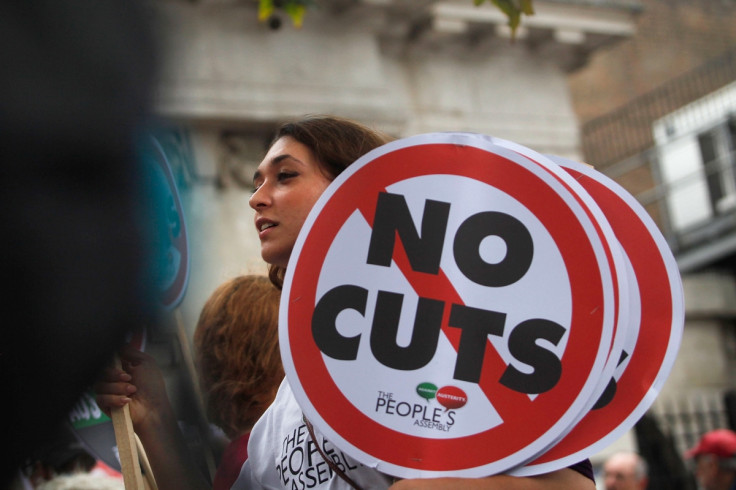 Incomes in the poorest households in the UK will be hit hard by benefit cuts over the next five years, a report by a prominent think tank has revealed.
The Institute for Fiscal Studies has said higher employment over the last two years has reduced the number of families living below the poverty line.
However as cuts to benefits and tax credits begin to bite, there will be zero growth in their incomes after inflation is taken into account .
Income levels for those at the 90th percentile are expected to rise by 2.3% a year over although income at the 10th percentile, or the poverty line, will remain flat.
Between now and 2020-21, child poverty will go up while pensioner poverty is projected to continue its downward trend, the report, commissioned by the Joseph Rowntree foundation, found.
"Even so, by 2020–21 we project that income inequality will be little changed over the 13 years from 2007–08 as a whole," it said pointing out that poverty trends will vary across groups and that increases in relative poverty and inequality are not just caused by benefit changes.
James Browne, one of the authors, said: "Following an historically slow recovery in living standards after the recession, stronger growth in household incomes at all income levels over the last two years will have been welcome news.
"For some, particularly the better-off and pensioners, this is likely to continue over the next five years as earnings and state pensions grow more quickly than inflation. But the prospects are not so good for others, including large families with low incomes, who will bear the brunt of planned benefit cuts."
This was seized upon by Labour, whose Shadow chancellor John McDonnell said: "This report highlights how this recovery is truly built on sand, as gains over the past few years from low inflation due to the falling price of oil will be offset by the policy of this Tory government over the next five years," the Press Association reported.
A Government spokesman told PA: "Living standards are now growing beyond pre-crisis levels and IFS analysis today predicts household incomes growing across the board, with young adults seeing particularly strong income growth."