Housing benefit cuts threaten supported homes for thousands of vulnerable tenants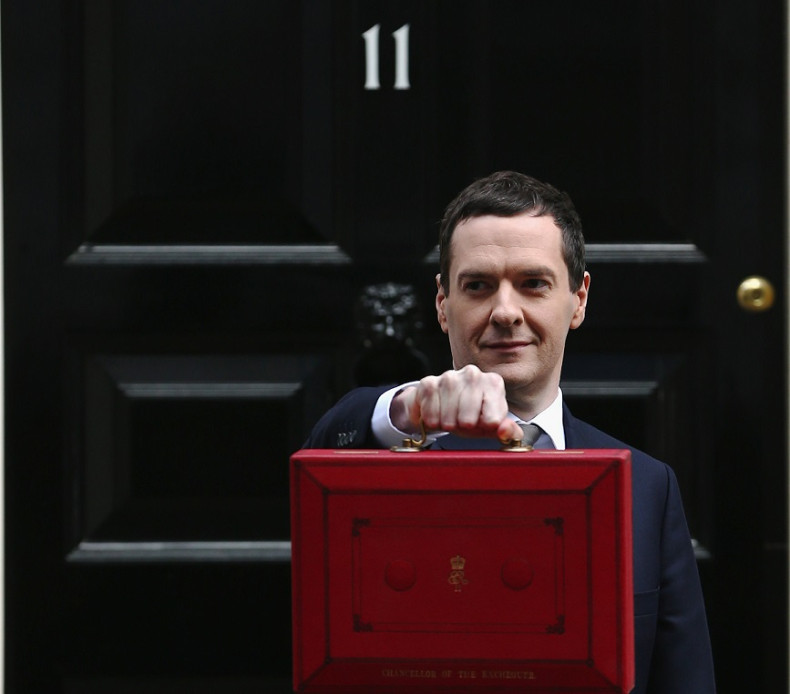 Thousands of vulnerable social housing tenants in Britain may lose the residential support services on which they rely because of the government's benefit cuts, it has been claimed. The National Housing Federation (NHF), which represents housing associations, says the benefit cuts will force 82,000 specialist homes to close down, or 41% of such housing. Plans for more specialist housing to be built would also be put in jeopardy. The extra support offered to those in such homes, who may have complex care needs, is often only viable because of housing benefit.
Chancellor George Osborne in his autumn statement capped housing benefit for new tenants in social housing. It will affect those who sign new tenancies from April 2016 with the cap itself coming into force in April 2018. The NHF said 50,000 households would be hit over the first year, with recipients losing on average £68 per week. The NHF and a number of charities including Age UK, Mencap and Women's Aid are asking the government to exempt those who need additional support, such as disabled, from the cap.
"We are urgently seeking clarity from government: will this cap apply to those who are, by definition, the most in need of extra help?" said David Orr, chief executive of the NHF. "If this cap applies to specialist housing, tens of thousands of vulnerable people will be unable to afford the cost of their home and care. Huge numbers of people will be affected from older people and dementia patients, to disabled people and women fleeing domestic violence – they cannot go without specialist care and support. With building on new homes grinding to a halt, pipeline plans scrapped and schemes already preparing to shut up shop, this matter can no longer go unresolved."
But the Department for Work and Pensions (DWP) hit back. "This is unnecessary scaremongering, which does nothing to help those it purports to represent," said a DWP spokesman. "The truth is that nothing will change until 2018. We value the work of the supported housing sector extremely highly and are working closely with them to ensure they are supported as effectively as possible in advance of the policy taking effect. We are also providing local authorities with £870m over the course of this parliament precisely so that they can support people in their communities who need time to adapt to reforms."
The Local Housing Allowance is effectively a housing benefit cap for private renters who need government help to pay for their home. Set by the government's Valuation Office Agency, the allowance is a benefit limit for each type of property which takes into account local market prices. For example, the weekly allowance for Inner East London is £102.09 for a shared property; £257.35 for one bedroom; £302.33 for two bedrooms; £354.46 for three bedrooms; and £417.02 for four bedrooms. But for those living in Newcastle, the allowance is much lower because rental housing is cheaper. In Newcastle, the shared rate is £60 a week; one bedroom £90.90; two bedrooms £103.56; three bedrooms £115.07; and four bedrooms £149.59.
In his autumn statement, the chancellor linked the housing benefit cap for social tenants to the Local Housing Allowance. "The rate of housing benefit in the social sector will be capped at the relevant local housing allowance – in other words, the same rate paid to those in the private rented sector who receive the same benefit," Osborne said. "This will apply to new tenancies only."
The government hopes the move will keep its housing benefit costs down and prevent some social landlords from inflating their rents. It also regards the old housing benefit rates as a subsidy to social tenants to live in housing many working families would not be able to afford, though DWP statistics show just 12% of recipients are also on Job Seeker's Allowance because the vast majority are in work too but cannot afford market rents.
Sean Percival-Scott served in the British armed forces for nine years and was diagnosed with PTSD. He ended up homeless and attempted suicide, but found help from the Beacon, a supported housing service for veterans run by Riverside Housing Association.
"They gave me the help I needed to get back on my feet," he said. "Without the Beacon I would have had no other options. They saved me, helped me turn myself around and provided support during the most difficult period of my life. These cutbacks will close off the avenues that people who are in the same situation that I was most desperately need. Everybody can fall regardless of upbringing or stature. We shouldn't take away the hand that picks them up."