Benjamin Netanyahu 'committed to' two-state solution for Israel, Palestine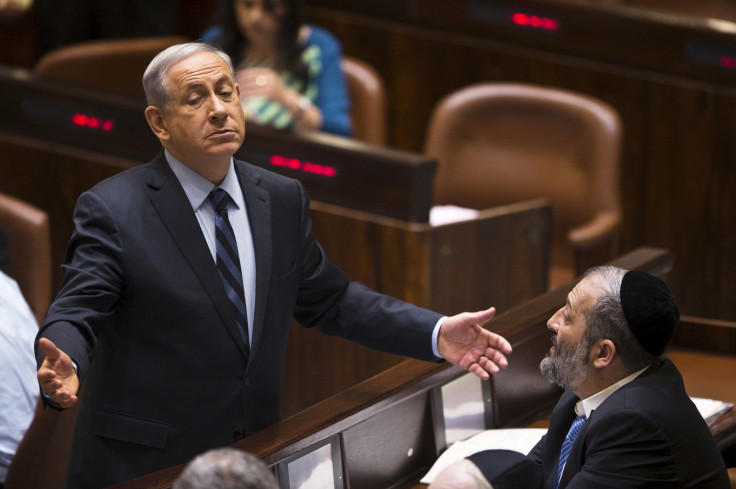 Israeli Prime Minister Benjamin Netanyahu has said that he is "committed" to a two-state solution for the Israel Gaza conflict calling on Palestinians to return to negotiations on 31 May.
"I remain committed to the idea that the only way we can achieve a lasting peace is through the concept of two states for two peoples -- a demilitarised Palestinian state that recognises the Jewish nation state of Israel," said Netanyahu.
After meeting German Foreign Minister Frank-Walter Steinmeier, Netanyahu said the discussions were focused on the, "common quest to move forward on peace with the Palestinians," reported AFP News.
"I think the only way to move that is through direct negotiations. Unfortunately, the Palestinian Authority has moved away from these negotiations," said Netanyahu.
Netanyahu had previously ruled out a Palestinian state in his pre-poll comments and pledged to continue building settlements on the occupied territories.
"I think anyone who is going to establish a Palestinian state and to evacuate territory, is giving radical Islam a staging ground against the State of Israel," Netanyahu had told NRG website.
He changed course on 19 March, denying abandoning his support for a two-state solution to the Israel-Palestine crisis.
"I haven't changed my policy ... calling for a demilitarized Palestinian state that recognizes the Jewish state," said Netanyahu in an interview with MSNBC.
"I don't want a one-state solution. I want a sustainable, peaceful two-state solution. But for that circumstances have to change. So we need the conditions of recognition of a Jewish state and real security in order to have a realistic two-state solution.
"To make it achievable, then you have to have real negotiations with people who are committed to peace. We are. It's time that we saw the pressure on the Palestinians to show that they are committed, too."
© Copyright IBTimes 2023. All rights reserved.