Israel: Benjamin Netanyahu backtracks on opposition to two-state solution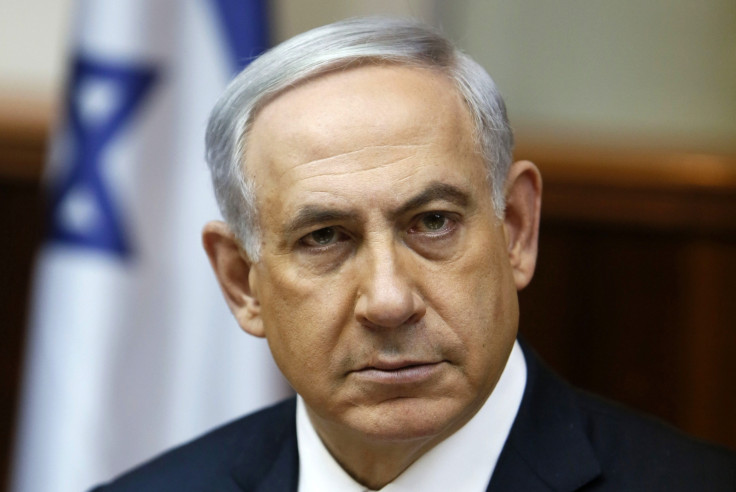 Benjamin Netanyahu has retracted his claim that he does not support a two-state solution to the Israel/Palestine conflict.
In the run up to the Israeli general election, the prime minister courted right-wing support by pledging that as long as he was in power he would oppose a two-state solution.
But in an interview with MSNBC on 19 March, he said "I don't want a one-state solution. I want a sustainable, peaceful two-state solution. But for that circumstances have to change," he said, after his Likud party pulled off an unexpected victory.
However, he said he would only be able to back a two-state solution if the Palestinian leaders in Gaza severed ties with Hamas, the militant group Israel waged war with in 2014, and said if Israel withdrew from the West Bank, it could allow jihadist group Islamic State (Isis) to establish a foothold.
"So we need the conditions of recognition of a Jewish state and real security in order to have a realistic two-state solution," he said. "And I was talking about what is achievable and what is not achievable.
"To make it achievable, then you have to have real negotiations with people who are committed to peace. We are. It's time that we saw the pressure on the Palestinians to show that they are committed, too."
In his push to establish his hard-line credentials to voters, Netanyahu also alienated the Obama administration by taking up an invitation from the Republican Party to warn Congress of the dangers he alleges an Obama-backed nuclear deal with Iran poses.
In the interview, Netanyahu struck a conciliatory tone towards Obama. He said: "By coming to the US, I didn't mean any disrespect or any attempt at partisanship. I was merely speaking of something that I viewed would endanger the survival of Israel. I felt my obligation to speak up there."
He affirmed his belief in the strength of US/Israeli relations. "We'll work together," he said. "We have to. We have our differences on Iran."
© Copyright IBTimes 2023. All rights reserved.