Bentley could be seen racing an LMP 1 car against the might of Audi and Peugeot at the 2013 Le Mans, if a return to the top flight of sportscar racing is decided upon next summer.
The company is expected to announce its future racing plans next summer, and these plans could include racing in the LMP1 (Le Mans Prototype 1) class against VW Group stable mates Audi and Porsche.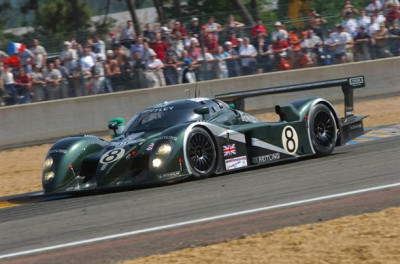 Bentley CEO Wolfgang Durheimer said: "An LMP1 car would be a good way to go, but not the only possible way," when asked about future race projects. "There is nothing saying the same brands [in the VW Group] can't compete against each other - the only important this is that the racing activity supports fully the brand identity."
Autocar reports that Durheimer hinted at a possible race programme which would involve competing in America - where most Bentley's are sold - or Asia - where its sale are growing at the fastest rate.
"The three brands of Bentley, Porsche and Audi could race in different regions and come together five or six times a year for the world sportscar championship and then once per year in France. It's not decided, but it is possible."
The last time Bentley entered the LMP1 class, it won the 2003 Le Mans 24-hour race in France, having entered the famous endurance race in 2001 and 2002, following a 71-year break from sportscar racing.
Bentley is currently based in Crewe, and CEO Durheimer wants to keep the racecar division there, also. "I am absolutely convinced that having the racing department close to the company headquarters is key in motivating people at the factory. I am also keen that people from the road car side sample the racing side - I saw at Porsche that one or two years with the race team can really change how people work. In racing you need discipline and focus, and when people come back to road cars from that environment it really helps that."
This news from Bentley comes just two days before the Le Mans Series race this weekend from Road America, Atlanta, which is dubbed the Petit Le Mans.
The infamous Le Mans Series has been dominated in recent years by Audi and Peugeot with their diesel engines proving much more efficient than the petrol-powered Lolas and Aston Martins.