The widow of former Russian secret agent Alexander Litvinenko said she did not believe Russian billionaire Boris Berezovsky committed suicide and expressed concerns about her own safety at the forthcoming inquest into her husband's death.
Berezovsky, a close friend of Litvinenko, was found dead on the floor of his bathroom in Ascot on 23 March. The 67-year-old oligarch had a ligature around his neck and a piece of similar material was attached to a shower rail above him, a coroner's inquest into his death heard.
Marina Litvinenko told IBTimes UK that Berezovsky had fallen into a depression after losing a multimillion-pound legal battle against Chelsea football club owner Roman Abramovich in 2012 but his mood had been lifting recently.
"He [Berezovsky] was quite antisocial in the months after what happened in court; he wasn't very happy to give interviews, to see and meet people etc," she said. "But I can say he had had quite a positive dynamic in the last few months. That is why it is quite difficult to believe suicide."
Litvinenko said that she last heard from Berezovsky two weeks before his death when he texted her to send his congratulations for International Women's Day. They had spoken on the phone a few days earlier.
"When I talked to him I could hear his voice was better and he paid more interest in what was happening . He was quite down in November - I think that was his lowest period but after New Year's Eve he became better," Litvinenko said.
"I don't have any problem in believing what British police will say at the end of the investigation. My six years of experience gave me a very strong confidence in UK investigators," she said.
Police said Berezovsky's death was consistent with hanging and no evidence of foul play had been found, although it has not been ruled out.
Witness statement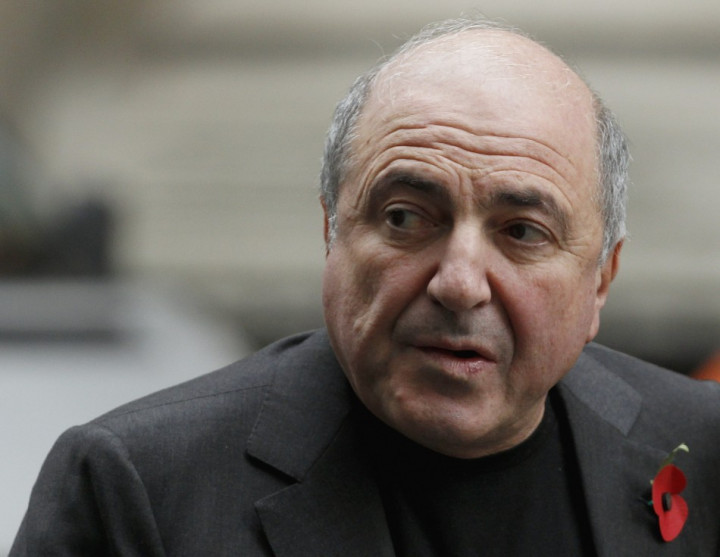 Initially an ally of Vladimir Putin, Berezovsky was granted political asylum in the UK in 2003 after falling out of grace with the Russian president.
In London he rejoined with one of his protégés, Litvinenko, a former KGB agent who had fled Russia for Britain in 2000 after clashing with Putin.
Litvinenko was poisoned with radioactive polonium-210 in London in 2006 and Berezovsky had long claimed that Putin was behind the murder.
Berezovsky was to submit a witness statement at the inquest into Litvinenko's death.
After Berezovsky's death, Putin's spokesman said the oligarch had recently written to the Russian president saying he wanted to go home and had asked for "forgiveness for his mistakes".
Berezovsky pledged to "close the Litvinenko case" in exchange for Putin's pardon, added Vladimir Zhirinovsky, the leader of the Kremlin-backing Liberal Democratic Party of Russia.
Marina Litvinenko dismissed that claim as "bull***t".
"People saying that Boris promised to stop it is completely, and absolutely untrue," she said, adding that only the coroner has the power to do so.
"Berezovsky might have written some letter but not [one as claimed by] Putin's spokesman," Andrey Sidelnikov, founder of Speak Up! opposition movement and an activist in the London circle of exiled Russians that included Berezovsky and Litvinenko told IBTimes UK.
"Where is this letter? Nobody knows."
Security concerns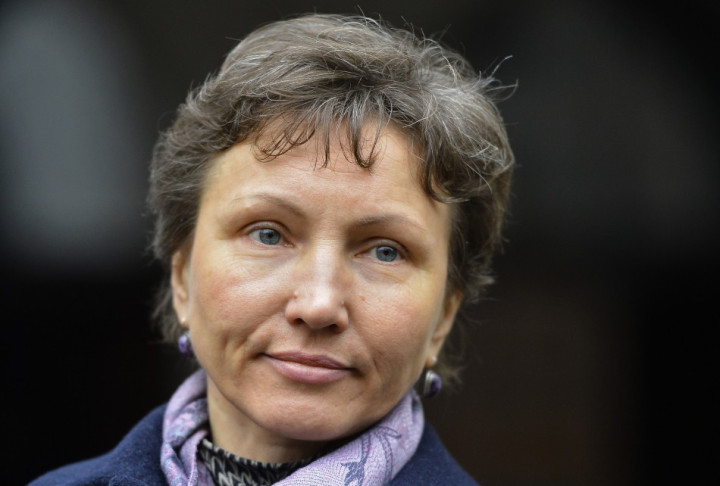 Russia's frenzy around the inquest, which is due to restart on 30 April with preliminary hearings, is symptomatic of the Kremlin's concerns over revelations that will be made, the spy's widow continued.
Andrei Lugovoi, a former KGB officer suspected of poisoning Litvinenko, has ruled himself out of attending the inquest.
Russia has refused to extradite Lugovoi to the UK for questioning over his meeting with Litvinenko at the Millennium Hotel in Grosvenor Square, where it has been claimed that the former spy was poisoned by drinking tea.
"If, as they say, there is no evidence, why are they being so protective and do not extradite him? Why are they trying to prevent the course of justice?" Litvinenko said.
She added that she had recently become concerned about her own safety because of "unhealthy interests" in Russia over the case.
"I have to confess that probably now more than when Sasha [Alexander] died I don't feel as secure as I used to and this is connected to the inquest," she said. "This sort of very unhealthy interest [coming] from the Russian state and its propaganda gives me a sense of insecurity."
A pre-inquest review was told that Litvinenko's husband was working alongside Spanish spies for MI6 when he was murdered and that British government documents implied that the Kremlin was behind the killing.
The actual inquest, which will hear evidence from Marina Litvinenko, her son Anatoly, the Home Office, the Metropolitan Police, MI6 and Russia's investigative committee, is due to start in October.
Litvinenko said she did not seek revenge against Putin, who her husband blamed on his deathbed for being behind the murder plot.
"It is not a matter of principle," she said of the inquest. "I do it for my husband, who I loved and who took us out of Russia to save and protect us. I just need to preserve his good name.
"Do you feel safe knowing that anybody can bring polonium [a radioactive element] to this city and use it? [To kill] you don't need any ammunition or any big reactor, you just need a small bottle. Don't you want to know who brought it to London?"