Homebuilder Berkeley Group's Strategy Pays Off, Profit Jumps 32%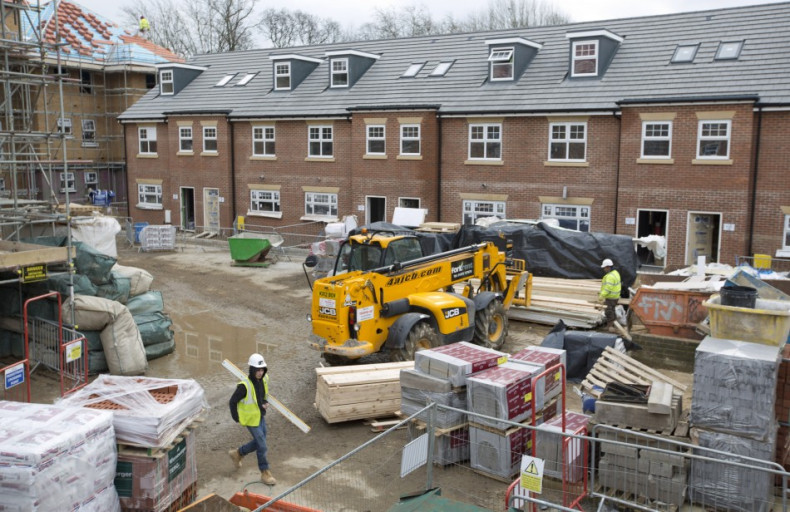 British homebuilder Berkeley Group said its profits surged 32.6% in the year ending 30 April, 2013, as investments made in land purchases and construction, totalling over £3bn since early 2009, start to pay off.
Berkeley's net income jumped to £209.7m ($328m, €245m) in the 12 months to April from £158.1m in the previous financial year. The company said it is on track to return £567.2m to shareholders by October, 2015 and a total of £1.7bn by October, 2021.
Berkeley's stock was trading 3.38% higher at 11:14 am in London. The Cobham, England-based firm will dole out a further interim dividend of 59 pence per share, payable in September 2013, following the 15 pence per share payment made in April, 2013, according to a company statement.
"The growth in earnings this year is a direct result of a period of sustained investment since early 2009 during which Berkeley has committed over £1bn to new land and £2.4bn to construction and completed over 12,000 new homes in London and the South of England," Chairman Tony Pidgley said in the statement.
Berkeley also benefits from rising property prices.
House prices in the UK rose to a new record in May as government measures increased mortgage availability. Acadametrics and LSL Property Services said the average house prices in England and Wales rose 0.4% from April to £233,061. On a year-on-year basis, prices increased by 2.7%.
Property website Rightmove said that average asking home prices in the UK increased 1.2% in June to £252,798, beating the previous record of £249,841 set in May.
Berkeley operates primarily in London and southeast England. The company sold 3,712 new homes in the 12 months to April, up from 3,565 in the previous financial year, according to the statement. The average selling price increased 26% to £354,000 pounds. Revenue shot up 32% to £1.37bn
This year, Berkeley has invested a further £315m in new land, acquiring ten sites with some 3,000 plots. Eight of the sites are in London, some 99% of the plots, and two outside London, the statement said.