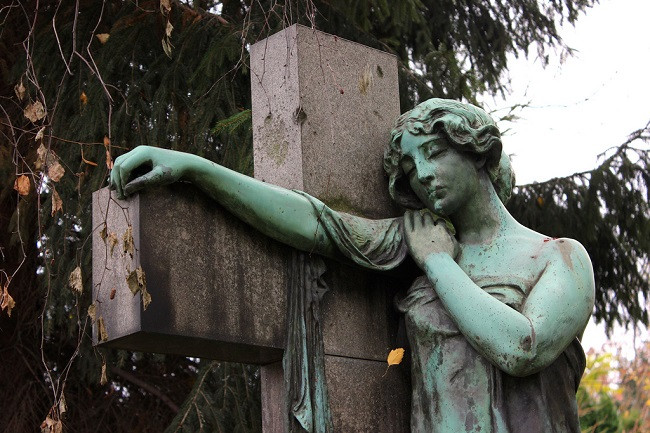 A new burial area just for lesbians is to be inaugurated in a Berlin cemetery on Sunday.
The exclusive plot for up to 80 women will be reserved in the Lutheran Georgen Parochial Cemetery, according to the Associated Press.
"We are the first real generation of emancipated, feminist, open lesbians, and we need somewhere to be buried," said Dr Astrid Osterland from Safia, a national group primarily for elderly lesbians.
She added the space will be "where the lesbian community can live together in the afterlife".
Joerg Steinert from the Lesbian and Gay Association of Berlin, said: "It increases the diversity of opportunities and is a nice opportunity for those lesbian women who want to be buried among other lesbians."
Safia was given a 30-year-lease on the site in exchange for landscaping the area and maintaining the grounds.
A spokesman for the Lutheran church welcomed the agreement as part of its efforts to "revitalize its cemetery grounds by cooperating with other groups".
Neighbouring parts of the Lutheran cemetery, near Alexander Platz Square, are not currently being used and its tombs are overgrown with weeds.
Volker Jastrzembski from the church said: "We are also in an ongoing discussion with Muslim groups to see whether they can have their own plots in our cemeteries."
In Germany it is traditional to have long-term, renewable leases on burial plots rather than own them outright.