Berlin Film Festival: Ai Weiwei uses 14,000 lifejackets to highlight the refugee crisis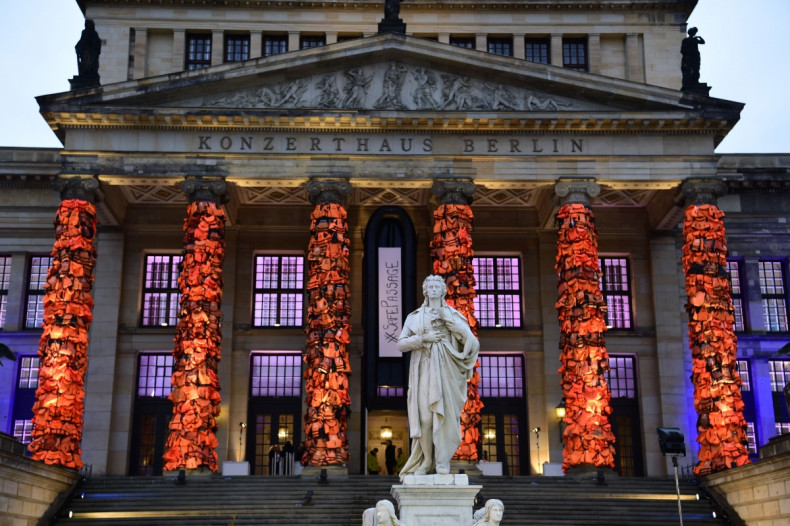 Chinese artist and activist Ai Weiwei has used thousands of lifejackets in an installation in Germany to highlight the plight of Syrian refugees. The installation coincided with the opening of the Berlin Film Festival and aimed to commemorate the refugees who have drowned on their way to Europe.
Weiwei displayed 14,000 lifejackets on the columns of the Konzerthaus Berlin, a German concert hall. Each lifejacket was collected by the artist during frequent trips to the Greek island of Lesbos, where hundreds of refugees arrive every day after a dangerous sea journey. However, Weiwei's installation aimed to highlight the fact that many do not make it across alive.
He posted a series of images of the installation on his Instagram account on 13 February, with thousands commending his continuous efforts to highlight the refugee crisis. One user thanked the artist for his work and said "we should all be showing up at political and climate rallies wearing orange life jackets".
A spokesperson for the Lesbos island's municipality said: "This project is aimed at raising awareness and mobilising the world community to the crime being committed every day in the Aegean Sea by ruthless traffickers."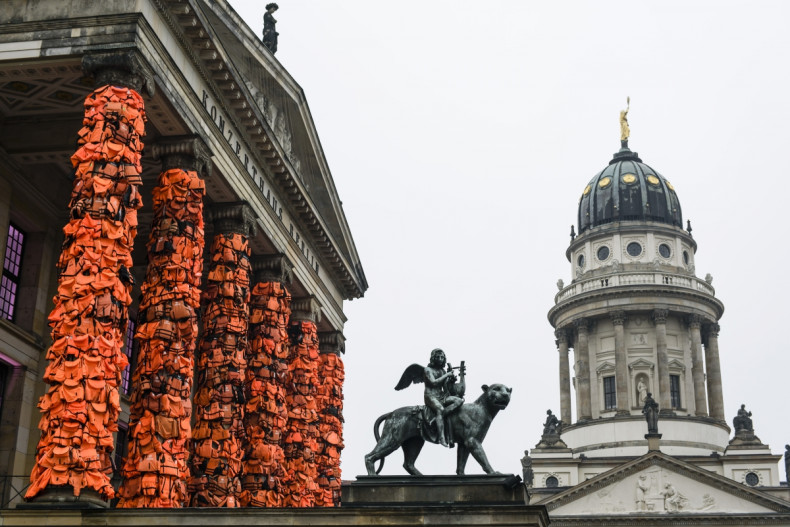 The Berlin installation marks the second time this month that Weiwei has used his art to draw attention to the refugee crisis. On 1 February the artist posted an image, wherein he recreated the iconic photograph of the drowned Syrian toddler, Alan Kurdi, by taking the place of the three-year-old boy himself. India Today magazine worked with Weiwei on the shoot in Lesbos, after which the photograph was exhibited at the Indian Art Fair in New Delhi.
Sandy Angus, co-owner of the Indian Art Fair, told the Washington Post at the time: "It's an iconic image because it's very political, human and involves an incredibly important artist like Ai Weiwei. The image is haunting and represents the whole immigration crisis and the hopelessness of the people who have tried to escape their pasts for a better future."
In September 2015 Weiwei led a protest march across London to show solidarity with the refugees, calling for "human rather than political" responses to the ongoing crisis. The artist held a blanket over his shoulders as he walked across London to symbolise the refugees' needs. Weiwei has also called on the British government to do more to help the refugees coming into Europe.