Ai Weiwei: Chinese artist calls on UK to do more for refugees
Dissident Chinese artist and free speech advocate Ai Weiwei has called on Britain's government to do more to help refugees streaming across European borders, while praising Germany for its "very civilised" response to the crisis.
Ai, often described as China's most high-profile artist, was speaking at a news conference on 11 September to mark the opening of his new exhibition at London's Royal Academy of Art. It is his first exhibition since Chinese authorities returned his passport in July, having confiscated it four years earlier.
Ai, who divides his time between Berlin and Beijing, said Europe needed to coordinate better to solve the refugee crisis.
"I think the Western countries have to come up with some sort of decision to help each other and get a better, more sound way to deal with the situation," he said.
He added that Berlin was playing an admirable role and that Britain needed to do more.
"I really feel very proud for Germany. It can act as very civilised to receive those much less fortunate, the desperate people.
"I believe British people also have very strong compassion and I think the Government should take a better position on that," said Ai.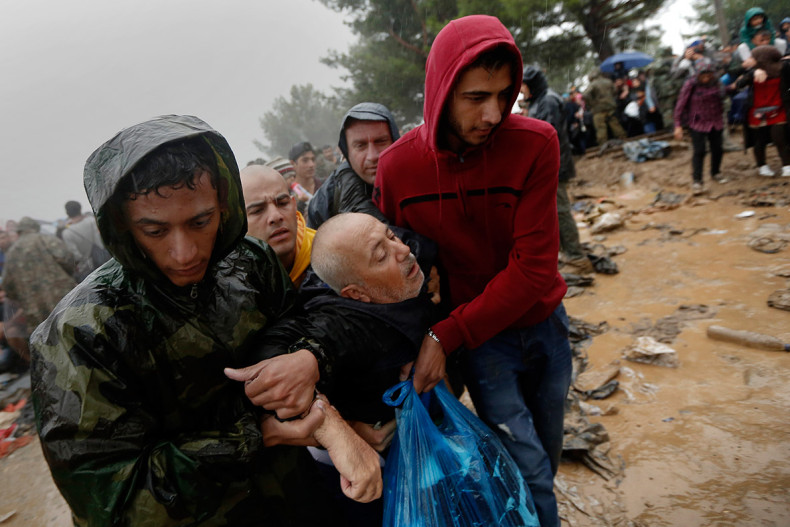 Prime Minister David Cameron has agreed to take in 20,000 Syrian refugees over the next five years, still a fraction of the 800,000 Germany is expecting to host this year, after pressure mounted for Britain to bear a greater load.
Ai's trip to Britain faced an obstacle earlier this year. In July he said he had been denied a six-month visa reduced to just one month because he had not declared a previous 'criminal conviction'.
Home Secretary Theresa May intervened to reverse the decision and granted a full six-month visa to Ai, who has never been charged or convicted of a crime but was imprisoned and fined in 2011 for alleged tax evasion. He maintains the case was trumped up in retaliation for his criticism of the Chinese government.
Critics accused the British government of trying to avoid a situation in which Ai's stay would overlap with that of Chinese President Xi Jinping, due to visit in October, in order to placate the Chinese government.
Ai said he could not comment on whether the initial decision to refuse him a visa was a deliberate act, but said he believed the British government was generally cautious about doing anything that would upset Beijing.