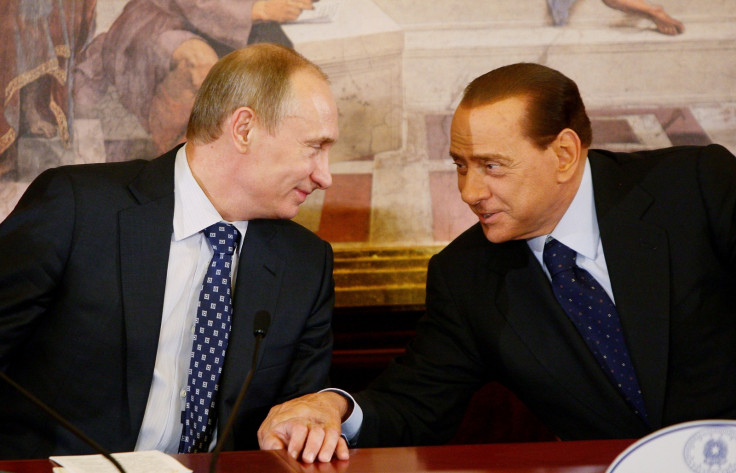 Controversial former Italian prime minister Silvio Berlusconi claims that he has been offered a return to power – as Russian finance minister.
Vladimir Putin told Berlusconi that he would be granted Russian citizenship and handed the top job in Russia's finance ministry, reports Italy's La Stampa, quoting a conversation overheard at a dinner party.
"My future? Becoming minister for my friend Putin," Berlusconi is reported to have said.
He added: "Think about it: in Italy I am marginalised while Putin tells me he is ready to give me (Russian) citizenship and get me the lead of the Russian economy ministry."
Putin and Berlusconi have long been friends, and during a visit to Rome by Putin in June Berlusconi pledged that his Forza Italia party would work to lift sanctions imposed on Russia by the West in the wake of the Ukraine crisis.
After leaving office in 2011, Berlusconi was accused of a string of criminal offences. This month, he was sentenced to three months in jail for bribing a senator only months after completing a community service order for corporate tax fraud. However, he was cleared of having sex with an underage prostitute known as Ruby the Heart Stealer after judges ruled that the 78-year-old business tycoon could not have known she was underage.
Berlusconi is not the only Italian politican to boast of links with Putin, with Italian local politician Adelina Putin claiming to be related to the Russian president when running for office in May.