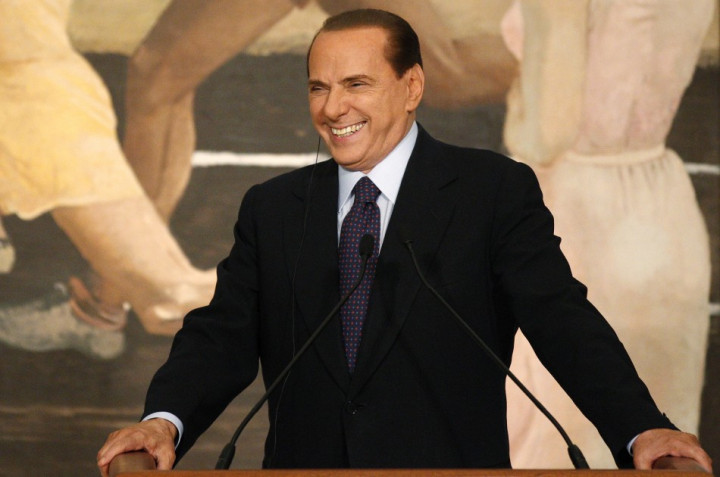 Thought Signor Berlusconi had finally quit politics for good, after his abrupt downfall amid scabrous bunga bunga revelations and brushes with the law?
Well you were wrong. In fact the former Italian prime minister is preparing a pyrotechnic comeback and is ready to prove there is life in the priapic old dog yet.
In the rooms of his Arcore villa that once allegedly hosted some of his most bacchanalian parties, the media tycoon is reportedly working tirelessly to shape a new political party able to put him back on track for the Italian elections next spring.
"Never underestimate Berlusconi, never. He is not dead," said Roberto D'Alimonte, Professor of Italian Politics at LUISS Guido Carli University in Rome.
However the popularity of Berlusconi's party, the People of Freedom (PDL), has never been so low. A few months ahead of the vote, it is only picking up about 7 percent of preferences in polls - a far cry from four years ago when the party claimed 37 percent of the vote in Italy's last general election.
So it is time for the old Milanese emperor to don some new clothes. As D'Alimonte explained, "[Berlusconi] needs a new party because the PDL has no appeal whatsoever.
"Berlusconi is a salesman; he has been a salesman all his life. The PDL brand doesn't sell anymore, so he is preparing a new product and he is going to sell this new product with all the tricks and fireworks that he is capable of."
The stodgy idea fostered by some of his party lieutenants, of holding primary elections - something Berlusconi has never been through since he entered politics in 1994 - has reportedly finally been scrapped.
However, it appears primaries were never really an option in Berlusconi's mind.
Already this summer, when Italy was wandering whether the PDL leadership would go to the youthful Grom ice-cream founder Guido Martinetti, party secretary Angelino Alfano and former youth minister Giorgia Meloni, Berlusconi registered a series of brand names for a new party at the European trademark and designs registry (OHIM), blogger Il Gigante reported.
According to the most recent registration, Berlusconi's new political formation is to be named Centro Destra Italiano (Italian center-right) or a variation on that name - Berlusconi registered four other similar names.
However its political constituents are still murky. Earlier this week, Berlusconi said he was awaiting the outcome of the centre-left Democratic Party (PD) primary elections to make a final decision on the new party's nature.
Sources close to the former PM say he is thinking of a streamlining operation: the new political formation will be made up of Berlusconi; a few of his acolytes and some industrialists, to bring back the pro-business taste that marked his very first party, Forza Italia.
"It is going to be a mix of what Forza Italia was in the past - the promises that he made, the expectation that he raised, but at the same time he [Berlusconi] will try to give it a more future-oriented format. He is very good in these things. Again, he is a salesman," D'Alimonte said.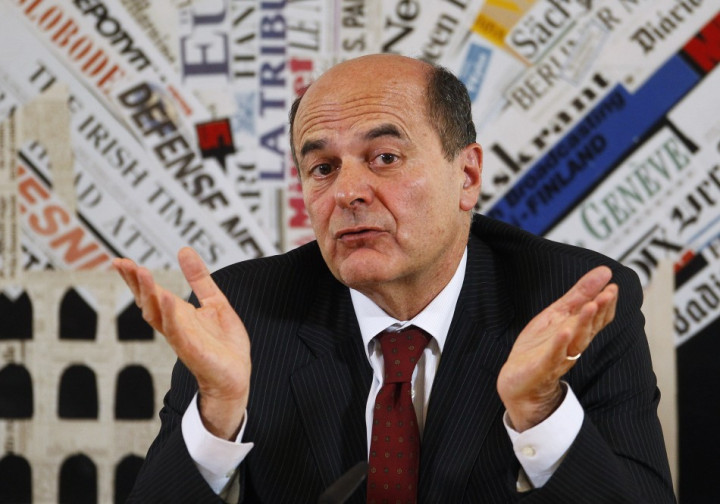 However good, the restyling won't be enough for Berlusconi to win the elections but could raise his market share "up to 10-15 per cent," according to D'Alimonte.
A big part of what Berlusconi's result will be depends on what his opponents will do and also who will they be.
Polls give the centre-left PD as the easy bet election winner. However the stark confrontation between the first-round primary election winners Pier Luigi Bersani, 61, and Matteo Renzi, 37, could erode the party's credibility if it is not addressed.
"If the PD finds a way to combine the old guard with the new guard, Bersani with Renzi, it will be unbeatable, but they have to cooperate," D'Alimonte said.
"The PD needs both and Italy needs a united PD. You can't create viable government with 10-12 different parties."
However the real threat for Berlusconi's successful comeback comes from that very industrial environment he purports to represent; this threat is embodied by Italian PM Mario Monti.
Appointed by President Giorgio Napolitano in November last year, Monti has not decided if he is going to stand for elections yet.
In a recent interview with the Rai Tre television show, Che Tempo Che Fa, he opened the door to such a possibility.
"I will evaluate all the options - bar none - if I believe I can give my contribution for the good of the country. Any decision will inevitably be my decision," Monti said.
However D'Alimonti maintains that "he [Monti] is going to decide in the next 2-3 weeks. He is thinking about it, he is actually agonising about it. He doesn't like to do it [stand for elections] but he might feel he has to do it."
According to D'Alimonte, Monti could "jump into" the political scenario taking the lead of a movement recently founded by Ferrari chairman Luca Cordero di Montezemolo and current Minister for International Cooperation under the Monti Government, Andrea Riccardi.
With Monti, the new formation - Towards the Third Republic - could break into the Italian centre-right political scenario, ousting Berlusconi to more extremist positions.
After having vowed that his party would support a "moderate forces' coalition," rallying behind Monti, Berlusconi recently started to criticise the PM, describing his government operation as "disastrous".
"The Monti decision will change the rules of the game," D'Alimonte said, "and Berlusconi knows it."