Berlusconi says Emmanuel Macron is 'good-looking lad with a with a good-looking mum'
The 80-year-old former Italian prime minister is 49 years older than his own partner.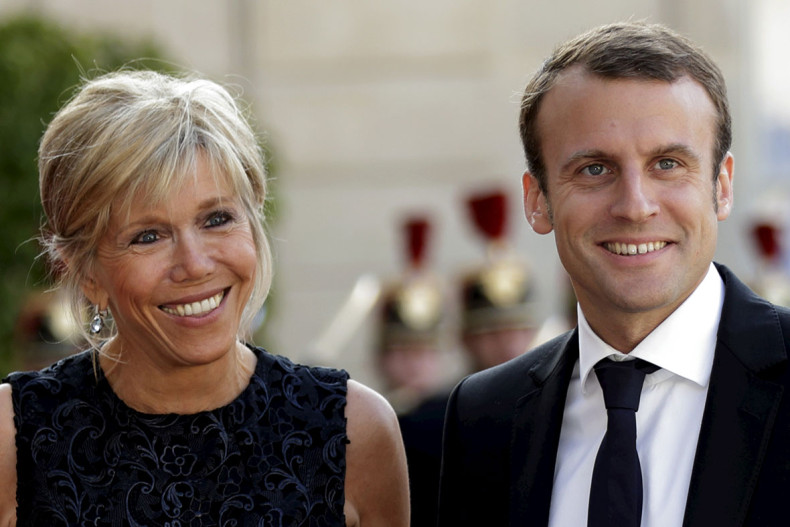 Former Italian Prime Minister Silvio Berlusconi has described Emmanuel Macron as a "good-looking lad with a with a good-looking mum", in an apparent dig at the age gap between the newly elected French president and his wife, Brigitte.
Berlusconi who is known for making diplomatic gaffes during his years in power, joked on Monday (15 May) that Macron was a "39-year-old lad, with good work experience under him and most of all with a good-looking mum who has carried him under her arm when he was still a child".
Berlusconi, 80, whose own partner, Francesca Pascale is 49 years younger than him, did not mention the French First Lady's name.
Macron was inaugurated as the French president on Sunday. At 39, he is the youngest leader of the nation since Napoleon.
His wife is his former literature teacher, who is 24 years his senior.
Much has been made of their romance, and of the fact that Macron was just 17 when he declared his intention to marry the then Brigitte Trogneux.
Berlusconi was speaking at an event in Monza in support of the Forza Italia candidate for mayor, and discussing the French election when he came up with his latest "joke".
The former prime minister has made a string of gaffes on the world and domestic stages, and has in the past accused his critics of lacking a sense of humour.
Among the most infamous blunders, he said the thousands of people made homeless by the 2009 L'Aquila earthquake should act like they are on a camping trip, and hailing then US president Barack Obama as "handsome, young and also suntanned".