Five former employees of convicted fraudster Bernard Madoff have claimed they were either misled by him or were just doing as they were told, a Manhattan court has heard.
Lawyers representing five former colleagues of Madoff wrapped up some 20 hours of closing arguments on 12 March, hoping to convince the jury that their clients never knowingly joined in their boss's $17bn Ponzi scheme.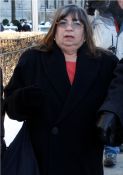 The five aides -- portfolio managers Annette Bongiorno and Joann Crupi, computer programmers George Perez and Jerome O'Hara and back-office director Daniel Bonventre – have all been charged with securities fraud, falsifying records and conspiracy. Some of them also face charges related to bank and tax fraud.
If convicted, they face maximum sentences ranging between 58 to 211 years.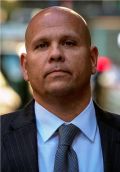 The US government is expected to present a rebuttal on 13 March.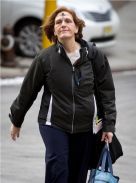 The federal jury could begin deliberating by 14 March, after US District Judge Laura Taylor Swain delivers instructions on the law, reported Reuters.
Closing Arguments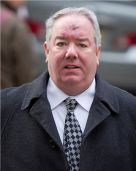 Describing Madoff as one of history's greatest con men, the lawyers argued that the five employees were misled by a masterful liar and co-opted as his unsuspecting collaborators for years.
The lawyers have not denied that their clients participated in aspects of the fraud: backdating trades that never actually took place, coding computer programs used to trick auditors and helping Madoff hide the true scope of his investment advisory business.
However, they claimed that in each case, the employees were doing just as they were told or operating under false assumptions supplied to them by Frank DiPascali, Madoff's former right-hand man and the government's star witness, or Madoff himself.
The lawyers also highlighted that none of the former Madoff employees who testified, including those who pleaded guilty to committing fraud, realised it was a Ponzi scheme until the firm's collapse, when Madoff declared he had no money left.
Madoff spent decades lying to outside auditors, clients and government regulators, including under oath before the US Securities and Exchange Commission (SEC), they said.
He also lied to employees at the firm, including the defendants, about the nature of the business, they argued.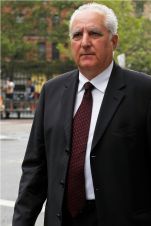 "She may be naive," lawyer Roland Riopelle said of his client, portfolio manager Bongiorno. "She may be foolish. ... But her naivete is not nefariousness. Her foolishness is not a fraud."
"The government's entire case is that Madoff Securities was a fraud," Eric Breslin, Crupi's lawyer said on 10 March. "If that's their case, we just wasted five months. The point is, what did these people know?"
For five months, prosecutors from the US Attorney's office in Manhattan have produced thousands of pages of evidence and called dozens of witnesses, to show that the defendants were fully aware of the fraud at the centre of Bernard L. Madoff Investment Securities.
Peter and Bernard Madoff
Madoff's brother Peter Madoff pleaded guilty in 2012 to his part in the fraud and was sentenced to 10 years in jail.
Madoff, who claimed he acted alone, pleaded guilty in 2009 and was sentenced to 150 years in prison for controlling the biggest Ponzi fraud yet detected.
The case is USA versus O'Hara et al, US District Court, Southern District of New York, No. 10-cr-0228.