Democratic candidate, Bernie Sanders, acknowledged on Wednesday (22 June) that it is unlikely he will become the party's nominee for president. The Vermont senator's remarks to C-SPAN were the closest he has come to conceding the race to Hillary Clinton and dropping out.
"It doesn't appear that I'm going to be the nominee, so I'm not going to be determining the scope of the conversation," Sanders told C-SPAN's political editor, Steve Scully. "I do think I'll speak at the convention."
His admission comes two weeks after Clinton was projected to become the party's presumptive nominee and less than a month before the Democratic National Convention in Philadelphia in July.
According to NBC News, Sanders is expected to give a speech on Thursday 23 June, in New York, to address "where we go from here". Aides claim the senator will not concede the race, but instead will highlight the policies he hopes to push on the party to adopt. Sanders also plans to speak to a group of Latino legislators in Washington on the same day.
"I expect he will focus on policy—from income and wealth inequality to climate change—and how he hopes the Democratic Party platform will be the most progressive ever," spokesman Michael Briggs said.
Aides added that officials of both campaigns are communicating about how to incorporate some of Sanders' main issues into the party platform. NBC News noted that there is also talk of a possible endorsement from Sanders for Clinton, but it remains unclear if and when he would do that.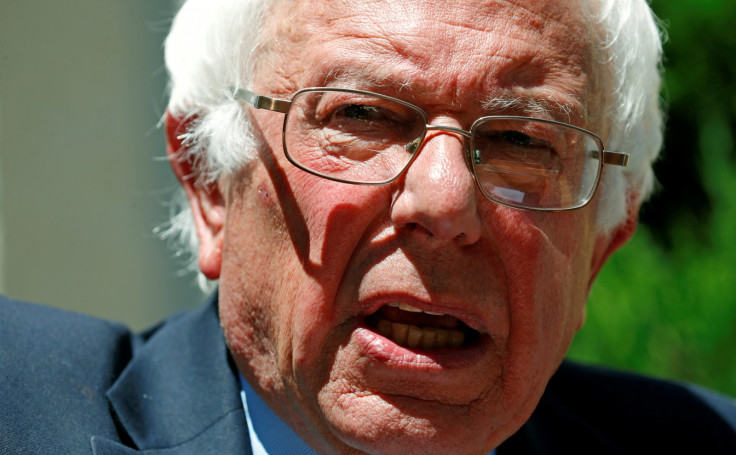 "What we want to do is see Secretary Clinton stake out the most progressive positions that she can on campaign finance reform, on healthcare, on education," Sanders said. "We have had real differences of opinion."
"Where we are right now with Secretary Clinton, we're negotiating, and negotiation goes two ways," Sanders said during his interview when asked if he would endorse the former secretary of state. Sanders told C-SPAN that there was no agreement in progress to exchange a speaking slot at the convention for a formal endorsement, but noted he does expect to speak.
According to The Washington Post, Sanders also discussed his opinion that Clinton should choose a running mate from among the party's progressives. Rumours have circulated that Clinton will choose progressive darling Massachusetts Senator Elizabeth Warren as her running mate.
Despite not giving Clinton a formal endorsement yet, Sanders did praise her on 22 June as he lambasted presumptive Republican nominee Donald Trump. Sanders said Clinton's "command of public policy" is in a "different world" from Trump's and claimed his supporters would not vote for the real estate mogul. "I suspect he ain't gonna get too many of those," he said.