Bernie Sanders blames Nevada caucus loss on low voter turnout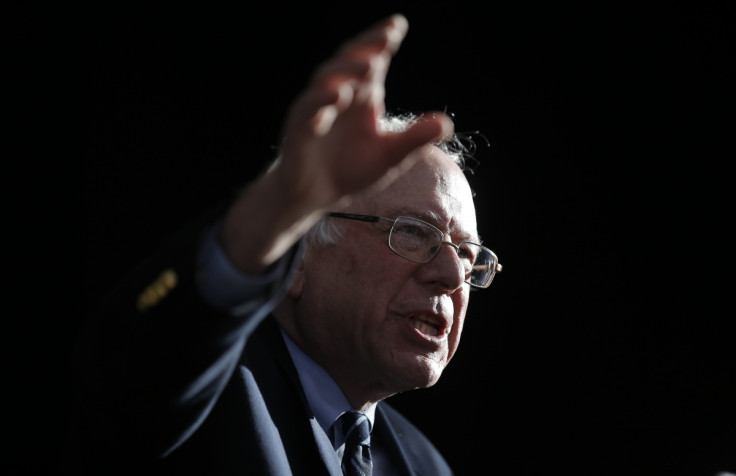 Democratic presidential candidate Bernie Sanders suffered another caucus loss in Nevada on 20 February and laid the blame on lower voter turnout. Sanders, who earned a landslide victory in New Hampshire over his rival Hillary Clinton, said he failed to get more people out to vote in the second caucus state as he had hoped he would.
"What I've said over and over again, we will do well when young people, when working-class people come out," Sanders said in a Sunday (21 February) appearance on NBC's Meet the Press. "We do not do well when the voter turnout is not large. We did not do as good a job as I had wanted to bring out a large turnout."
According to The Washington Post, officials with the Nevada Democratic Party noted that a significantly lower number of voters showed up for this year's caucus. Around 80,000 voters went out to caucus on 20 February, compared to 117,600 the last time there was a competitive race among Democrats in 2008.
The Vermont senator also said Clinton's familiarity with the state was another factor in his second state loss. "Remember, we were taking on a candidate who ran in 2008," Sanders told host Chuck Todd. "She knew Nevada a lot better than we did, she had the names of a lot of her supporters. So I am proud of the campaign we ran. Obviously, I wish we could have done a little bit better. But at the end of the day, I think she gets 19 delegates, we get 15 delegates, we move onto the next state."
In another interview on CNN's State of the Union, Sanders discussed his weak performance among black voters in Nevada. "We did badly with the African American vote, but I think the more the African American community hears our message on a broken criminal justice system, which has more people in jail today than any country on earth, largely African American and Latino, when they hear about the need for an economy that represents all of us, not just the 1%, I think you're going to see us making progress there as well," he said.
Clinton was quickly declared the winner of the Nevada caucuses. According to The Post, with 96.2% reporting, Clinton has 52.7% support to Sanders' 47.2%. The Associated Press reported that Clinton actually earned 22 delegates, while Sanders earned 16 at the time of publication. Nevada marks the second caucus win for Clinton, who narrowly won the Iowa caucus on 1 February.
The Democratic frontrunner has already earned several delegates in other states that have yet to hold their primaries or caucuses. The AP reported Clinton has 502 delegates, while Sanders has 70. Democrats need 2,383 delegates to win the presidential nomination. Sanders and Clinton will now head to South Carolina for the 27 February primary. The former secretary of state is expected to easily beat Sanders in South Carolina.
© Copyright IBTimes 2023. All rights reserved.