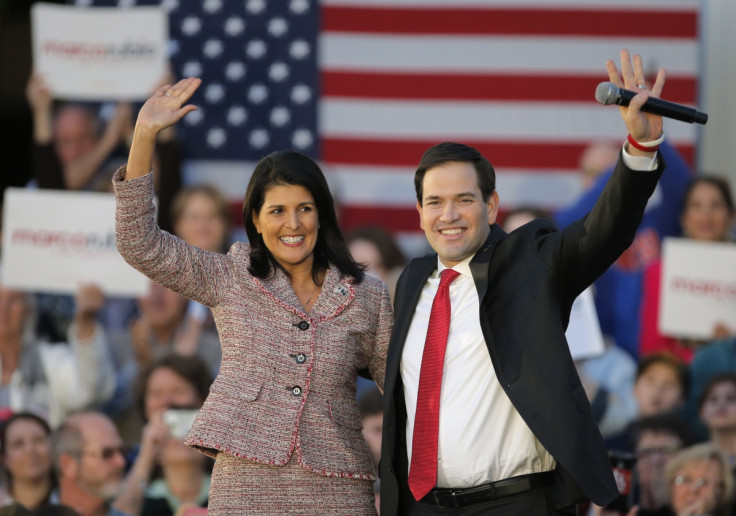 In just two days, Republican voters in South Carolina will go to the polls to vote for their presidential nominee. Several polls from the second primary state show that New Hampshire primary winner Donald Trump will reign supreme once again.
Meanwhile, Democratic voters will have to wait until 27 February to cast their ballots for their nominee. In that race, polls show that Iowa caucus winner Hillary Clinton is set to nab her second win of the primary and caucus season.
But just how does the South Carolina primary differ from other primaries and why is it so important for the White House contenders? South Carolina is just as crucial as New Hampshire in that it gives candidates momentum to continue winning other primaries and caucuses and even earning their party's nomination. But what really makes South Carolina important is the number of delegates that candidates receive, particularly for the Republicans.
Unlike in Iowa and New Hampshire, candidates receive their South Carolina delegates in a winner-take-all system, according to The Washington Post. This means that if Trump wins South Carolina—as he's poised to do — he will get 29 delegates. That will mean that he will have just slightly fewer delegates than all his rivals have to date, combined, The Post noted.
MSNBC reported that 50 delegates are available in the next primary state. Twenty-nine are allowed to the primary winner, and three delegates for each of the state's seven congressional districts. In other words, the winner of the 20 February primary will win anywhere between 38 and 50 delegates.
It's important to note that any GOP candidate will need 1,237 delegates to win the nomination. While winning South Carolina would be a victory for Trump, there are 47 other states to go.
For Democrats, South Carolina will also prove to be important. Hillary Clinton and rival Bernie Sanders each have a state win under their belts. But before they go to South Carolina, they will have to court voters in Nevada during the 20 February caucuses. Both states will provide challenges to the two remaining Democratic candidates as they vie for the support of largely non-white voters.
Unlike Republicans, Democrats do not get delegates in a winner-take-all system. The Washington Post explained that Democrats have a proportional system. This means the candidates get delegates in proportion to their vote share in a state's primary or caucus. However, candidates are required to get at least 15% of the vote to win any delegates.
South Carolina is bound to determine what turn the election takes in both parties. For Republicans, it could give the winner the momentum he needs to take the rest of the states. As for Democrats, it could easily determine who wins the nomination.