Live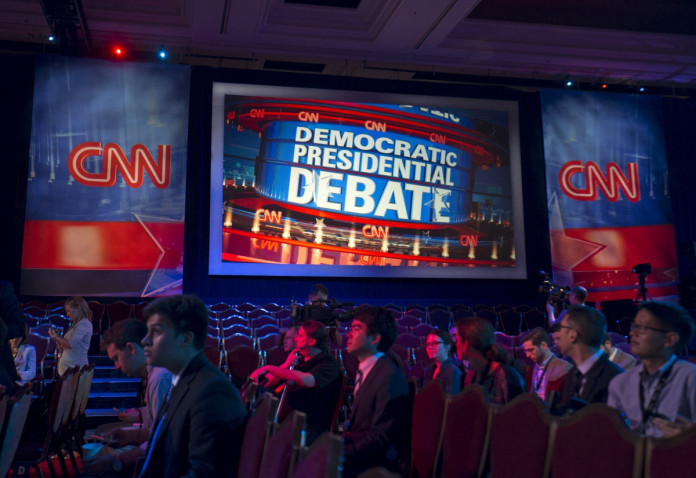 Five candidates will face off in the first Democratic presidential debate of the 2016 election cycle. They are: Hillary Clinton, Bernie Sanders, Martin O'Malley, Lincoln Chafee and Jim Webb. The debate is hosted by CNN and will be moderated by journalist Anderson Cooper.
The night's biggest contenders will be Clinton, the front-runner, and Sanders, who has steadily risen in the polls. However, O'Malley, Chafee and Webb should not be discounted.
Republican front-runner Donald Trump has informed his Twitter followers that he will be live tweeting the debate, much like Sanders and Clinton did during the two previous Republican debates.
CNN reported that the first debate, which began much later than the first Republican debate, caused some strife within the Democratic National Committee. DNC vice-chair Representative Tulsi Gabbard claims she was disinvited from the first debate after calling for more debates.