If all you want for Christmas is a new 10in tablet, take a look at our pick of the best from 2013, including devices from Apple, Samsung, Microsoft, Nokia and Google.
The days of the netbook are over, so if you don't like carrying around big heavy laptops but want to have a mobile computing device capable of being used for both work and entertainment, you're going to have to get a tablet.
Apple is still the leader but is coming under increased pressure from Android and Windows tablets which have flooded the market in the last 12 months, offering good quality at a lower price point.
So which tablet should you buy? Here's our top 10:
iPad Air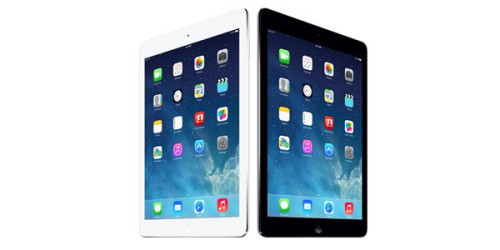 Keen to keep up with the current trend of lighter, thinner tablets, Apple is back with the iPad Air, which is just 7.5mm thick and weighs less than 500g. Boasting the A7 processor, the tablet offers great performance, together with a 9.7in Retina Display that shows off films and images beautifully. Apps load faster and the battery lasts longer and the new operating system iOS7 is an elegant update.
The iPad Air is available from £399.
Galaxy Note 10.1 2 (2014 edition)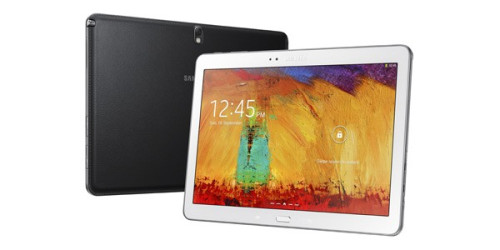 Samsung has also launched a revitalised version of its popular Galaxy Note 10.1 tablet which includes the S Pen stylus. The new 2014 edition features a super LCD screen with a display resolution of 2560 x 1600 pixels and a pixel density of 299ppi. Samsung also offers some unique in-built apps, such as the excellent art app SketchBook and Action Memo which detects your handwriting. The camera has an 8 megapixel sensor and comes with one of the best in-built camera apps on the market, with 12 filter modes available.
The Galaxy Note 10.1 (2014 edition) is available from £399.
Microsoft Surface Pro 2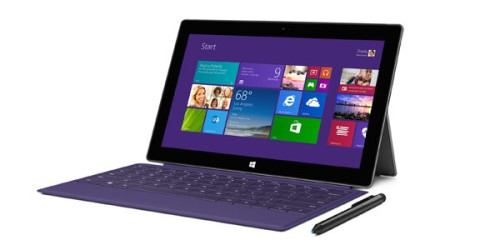 If you like the idea of a tablet that is actually a laptop in disguise, Microsoft's new Surface Pro 2 might be for you. Almost 50% heavier and thicker than the iPad Air at 907g and 13.5mm, the Surface Pro 2 is not the ideal tablet for someone on the go, and is designed more to be used at home or in the office. That said, the screen is great and being able to offer Office and Windows 8.1 Pro a big plus for the Surface Pro 2. Preformance is also near flawless, thanks to the Intel Core i5 processor.
The Microsoft Surface Pro 2 is available from £799.
Nexus 10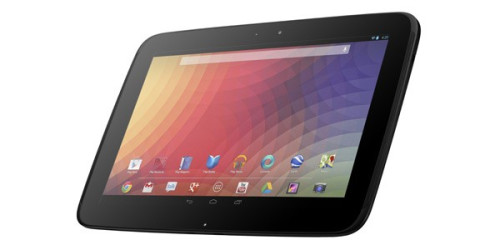 Google's Nexus 10 is one of the best Android tablets on the market, boasting a gorgeous 10.55in display with a 2560 x 1600 pixel resolution with 300ppi which displays movies, web pages, 3D games and ebooks perfectly. The Samsung-manufactured tablet runs on the latest version of Android 4.4 (KitKat) and offers lightning fast performance. Battery life is also really good, lasting two full days.
The Nexus 10 is available from £319.
Sony Xperia Tablet Z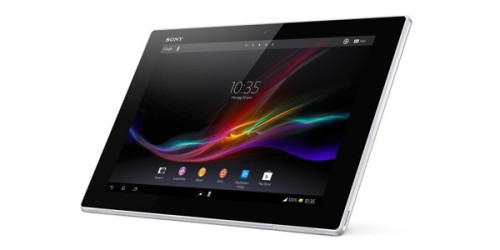 Like its smartphone sister the Xperia Z, Sony's latest tablet is superbly designed. The display is excellent, though does suffer from some contrast shift, and the fully-flat design means this slim and light tablet is just 7.2mm thick and weighs just 495g. Battery life is around the nine hour mark and performance is great. Sony has put its own skin on top of Android, giving you access to its music and movie stores, as well as access to the Google Play app store.
The Sony Xeperia Tablet Z is available from £379.
Nokia Lumia 2520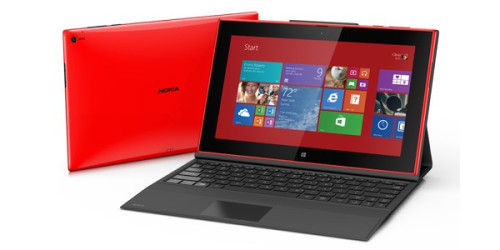 Nokia have finally decided to join the tablet crowd with the release of its first tablet, the Lumia 2520. While using Windows RT can be a confusing experience, if you can get past that, the tablet offers a very speedy performance and Nokia claims that the tablet can last up to 25 days on standby. The Full HD display is sharp and great for watching movies. It is also the only tablet on the list which comes with 4G support as standard. The tablet comes in four colours - red, black, blue and white - but the connecting keyboard dock has to be bought separately and is still not on sale in the UK..
The Nokia Lumia 2520 is available from £399.95.
Asus Transformer Book T100T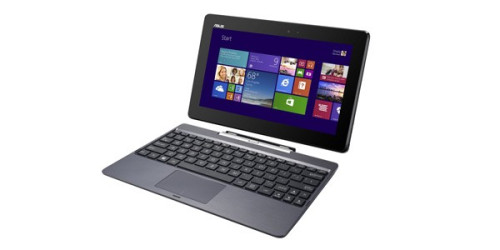 It's not a real transformer robot, but the Asus Transformer Book T100T does have the ability to turn from a mild-mannered Windows 8 laptop, into a tablet at the click of a button, and you won't have to deal with Windows RT. The 10.1in Transformer Book T100T runs on Intel's quad-core Atom processor and comes with Microsoft Office 2013 Home & Student included in the price, which is a real bargain.
The Asus Transformer Book T100T is available from £339.99.
Kindle Fire HDX 8.9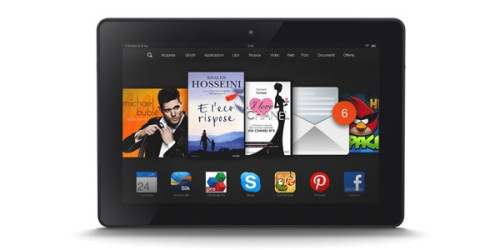 If you really like all things Amazon, you wouldn't go wrong by picking up the new Kindle Fire HDX 8.9, which boasts an impressive 8.9in screen with a pixel resolution of 2560 x 1600 and a pixel density of 339ppi - one of the highest resolutions on our list. The colour reproduction is really good and the display is sharp. You won't have access to the Google Play app store with this tablet, so the selection of apps from Amazon will be a bit limited and sadly Flash doesn't work in Amazon's Silk browser, but multimedia and web browsing performance is otherwise impressive.
The Kindle Fire HDX 8.9 is available from £329.
Asus Transformer Pad TF701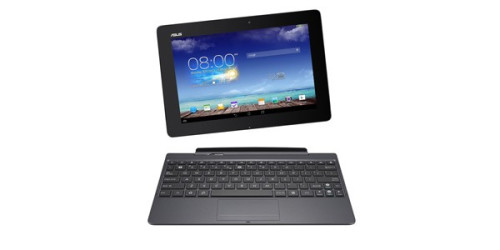 Asus has really impressed with its latest Transformer Pad TF701. The 10.1in display is absolutely stunning, featuring a 2560 x 1600 pixel resolution, with excellent colour reproduction and the option to adjust the saturation and contrast of the screen. Running on the quad-core Nvidia Tegra 4 processor, the TF701 is powerful, so playing 3D games and watching movies is no problem. The only downside is that the battery life is about 13 hours, although you can extend it by four hours by buying the option keyboard dock, which is a great complement to the TF701.
The Asus Transformer Pad TF701 is available from £430.
Nook HD+ (9in)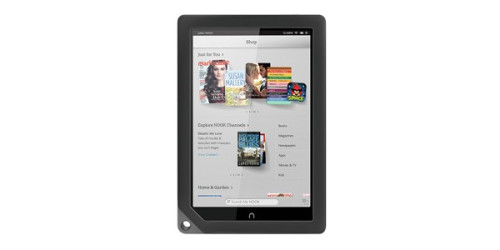 If you're looking for 9in tablet on a bargain, you might want to consider the Nook HD+ from American booksellers Barnes & Nobles. The cheapest tablet on our list by far, the Nook HD+'s 9in display offers a sharp Full HD resolution. Unlike the Kindle Fire HDX, the Nook now gives you access to the Google Play app store with its huge array of apps and games. There is also a microSD card slot so you can extend the internal storage by up to 32GB extra. For the price, which is now almost on par with the smaller 7in Tesco Hudl, what you get is an absolute steal.
The Nook HD+ (9in) is available from £129.
Read More:
Christmas Gift Guide: Best 7in Tablets of 2013

Christmas Gift Guide: Best Laptops of 2013