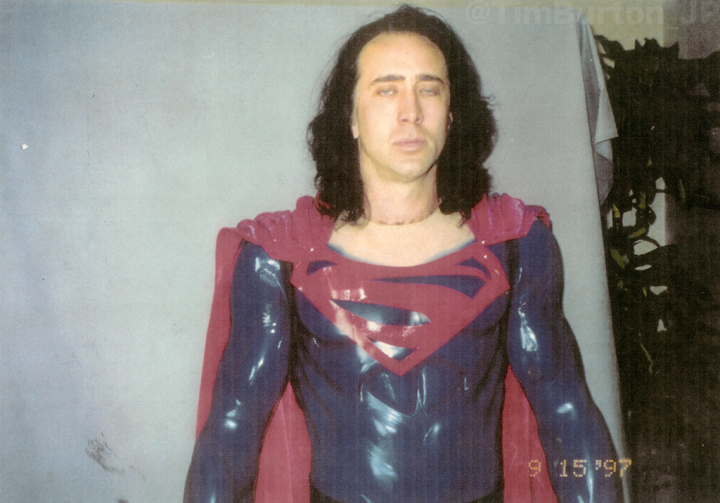 Picture this – a Superman film directed by Tim Burton starring Nicolas Cage as the Man of Steel, Jim Carrey as super villain Brainiac, Friends' Courtney Cox as Lois Lane, Chris Rock as Jimmy Olsen and Michael Keaton as Batman!
This was a film planned in the mid-90s and was set to reboot Superman in a truly awesome fashion. The film had aliens, monsters, super villains, Lex Luthor and a cameo by the original Batman (from Burton's earlier films). It was called Superman Lives – and unfortunately it was a film that never got made.
The feature-length documentary titled 'The Death of 'Superman Lives': What Happened?' is nearing completion and in an effort to raise the finishing funds for it, producer/director Jon Schnepp released a full trailer featuring plenty of footage from the original film's early production, as well as interviews with almost everyone involved in the film, except for its roster of actors, reports Moviepilot.
Check out the trailer below:
Burton's first two Batman films, till date, remain a cult classic among fans with some even arguing that they were much better than Nolan's version. Who knows, maybe Burton would have been successful in giving Superman that much needed cooler and edgier makeover. Check out the plot of Superman Lives below.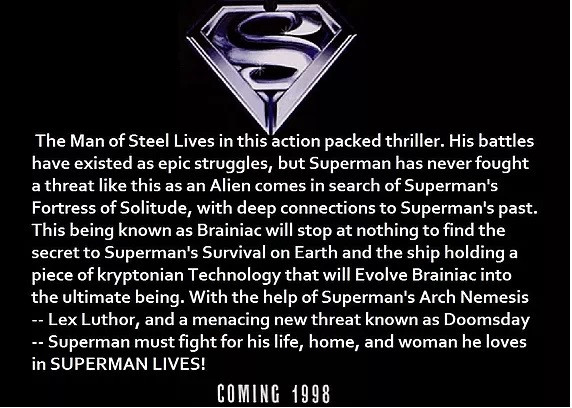 Check out some of the production images from the shelved film, below:
Trailer de 'The Death of Superman Lives' mostra concept art inédita do Batman! @TimBurton_JP http://t.co/8K4F8X2P3Q pic.twitter.com/XKRSTHxDoC

— Batmania Rio (@batmaniario) July 26, 2014
"The Death Of #Superman Lives: What Happened?" Trailer Features Flying Nic Cage http://t.co/LgyVCmDPUw pic.twitter.com/0mCYtbTwPc — Nerd Approved (@NerdApproved) July 25, 2014
Nic Cage was almost Superman. No, really... http://t.co/k4iAaTQWlw via @verge pic.twitter.com/I0bNlwtGT5

— HOMAGE (@HOMAGE) July 25, 2014
What if Nicolas Cage was Superman? http://t.co/0IB68KyXRi pic.twitter.com/4KBC4IP5Nq — The Verge (@verge) July 25, 2014
Help us tell this amazing story. Donate, tweet, RT and SUPPORT! We need YOU! http://t.co/RVXfly4i1c pic.twitter.com/p1jn5TneKh

— TDOSLWH (@TDOSLWH) July 25, 2014
El #Superman de Tim Burton, del documental The Death of Superman Lives; What Happened? pic.twitter.com/NBGOjwBzbU — Comic Zulia® (@ComicZulia) July 25, 2014