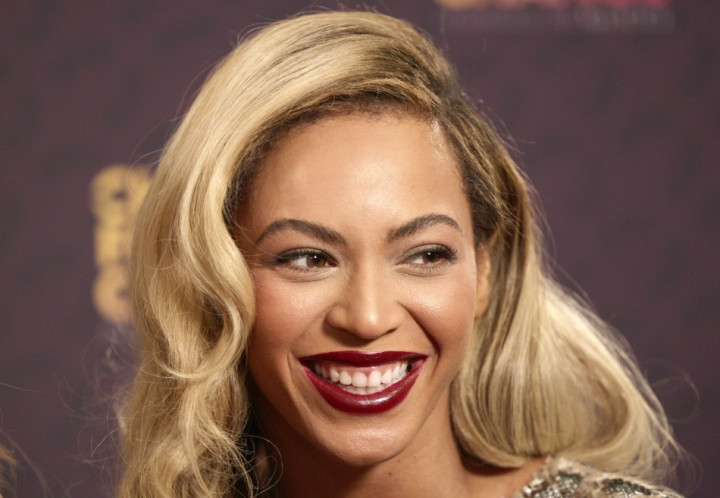 Cosmetics giant L'Oreal has released a new advertisement, featuring Beyoncé Knowles Carter. The background score to the video is her new song Standing on the Sun, which was written by Australian musician Sia. Incidentally, Standing on the Sun also featured in Beyoncé's advertisement for clothing manufacturer H&M.
For L'Oreal, Beyoncé stuns in two all-white costumes - a figure-hugging dress and a pantsuit. The R&B superstar demonstrates a colour gel, a moisturiser and a new 24-hour lipstick, which comes in as many different shades. Her blonde hair is styled into a sleek ponytail.
Beyoncé Teases Ahead of 2013 Studio Album
Meanwhile, the singer's Rise Up (from the soundtrack of Blue Sky Studios' 3D animated film Epic) was released on the Internet on Wednesday. And the track has earned rave reviews, with MTV calling it a route to the listener's "inner warrior".
Beyoncé also features in the cast of Epic; she voices Queen Tara.
A popular refrain from Rise Up goes: "Fight for you and me/ Look into my eyes and believe/ Little woman we will fight, we will fight/ Little woman we will fight, we will rise".
The singer's 2013 studio album, meanwhile, has yet to be given a release date. One of the songs from that album - Grown Woman - was leaked last month but has since been removed. Beyoncé is presently on a break, having closed out the European leg of her Mrs Carter Show world tour. She will next return on 28 June, in Los Angeles.
She was onstage recently for charitable causes, when she performed with rapper husband Jay Z for the Chime for Change concert in London, to raise awareness of and funds for women and girls' education and empowerment.
The mother of daughter Blue Ivy Carter later tweeted: "I am honoured to be part of this great initiative for the empowerment of all women".
Check out the video of the new L'Oreal commercial, featuring Beyoncé Knowles...
[Video Courtesy: YouTube/ThePerfeitonce]