Zayn Malik has hinted that his debut album Mind Of Mine was inspired by his break-up from former fiancee Perrie Edwards. The Pillow Talk singer is gearing up for the release of his first solo material after quitting One Direction in 2015 and he reveals the record is all about "falling out of love".
In an interview with Complex magazine, Malik, 23, explained that the album details the highs and lows of relationships, fuelling speculation that he has loosely written about his relationship with Little Mix singer Edwards, whom he split from in August 2015. Malik said: "There's a good ratio of both. There's a lot of falling in love and a lot of falling out of love.
"I feel like you get creative with things when you can be honest. Whether that's positive or negative, it can work both ways. If you're in a good place, you can write a really good, upbeat song. When you're in a s**t place you can write a downbeat f*****g ballad! That's just the way it is. But I feel like you can draw good creative things from both."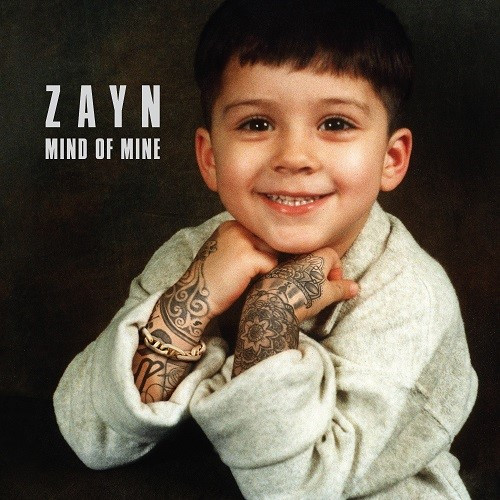 Malik and Edwards, 22, had been together for four years when they ended their two-year engagement. The former boyband star is also rumoured to have written the ballad It's You, which features on the album, about their highly publicised split. Lyrics include: "I won't cover the scar, I'll let it be so my silence won't be mistaken for believing / Am I wrong for wanting us to make it?" The singer also told Beats 1 Radio DJ Zane Lowe: "I just felt like I needed to put myself out there on that just because it was a form of therapy for me and it did help get me through some s**t."
The BeFour singer is currently in a relationship with US model Gigi Hadid and says he tries to keep their relationship out of the spotlight. Malik told Complex: "I try to keep the two very separate. I try to, as much as I can. But there's only so much you can do. I'm learning to deal with it. It's just one of those things now. I just leave it as a bit of a noise in the background."
Zayn Malik's debut solo album Mind Of Mine is set for release on 25 March 2016.
Watch Zayn Malik perform It's You on The Tonight Show Starring Jimmy Fallon: