Beyonce rumoured to be recording new track with Naughty Boy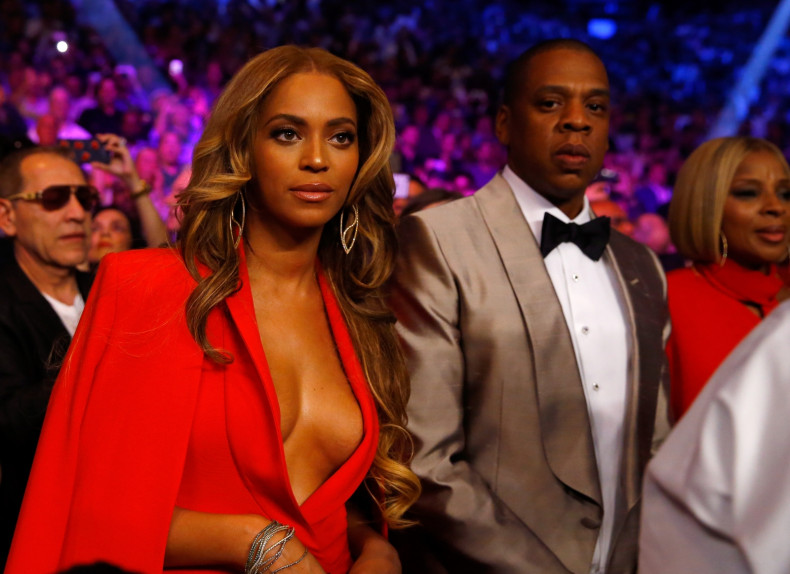 Despite a public falling out with former friend Zayn Malik, it seems there is no shortage of major stars lining up to work with Naughty Boy. Top of the list is arguably the biggest female star of the moment, none other than Beyonce. The record producer is reportedly set to be graced by the Queen Bey's presence in a studio, to lay vocals on his track 'Lose It All (Runnin')'.
According to The Sun On Sunday the Drunk In Love singer heard the song on YouTube and asked for the original track to be pulled from the video sharing site so that she could record it herself.
It's also thought that Jay-Z is eager to sign Naughty Boy to his Roc Nation record label after the music power couple personally met the producer for talks recently. Beyonce is said to have instantly hit it off with the 30-year-old, who first brought singers Emile Sande and Sam Smith to public attention, both of whose careers have since rocketed.
A source told the newspaper: "Bey called him to discuss the track and it's thought she will record her vocals in the next couple of weeks. Jay is always keen on supporting British talent and has signed the likes of Rita [Ora] and Alexa Goddard. He knows that if he manages to get Naughty Boy he will have a huge star on his hands."
Naughty Boy has previously collaborated with the likes of Ed Sheeran, Britney Spears, Tine Tempah, William Orbit and Katy Perry. It was also widely rumoured that he was producing Zayn Malik's solo material after the former boy band star sensationally quit One Direction mid-way through their world tour.
While Naughty Boy was embroiled in a Twitter spat with Louis Tomlinson, who accused him of being insensitive for leaking a recording with Zayn on social media, the producer's friendship with 22-year-old Zayn quickly floundered.
The sought after producer has clearly moved on and appeared to be hinting at bigger things on the horizon in a cryptic Twitter message. He wrote: "Coming to America. Naughty boy. Naughty song. Actually I meant to the planet. Ha. #coveringmyears #soon #2015 #earth"
News of the alleged Naughty Boy collaboration came just hours after Beyonce took to the stage as one of the headlining acts at the star-studded 2015 Budweiser Made in America Festival in Pennsylvania.
Beyonce has not released any new music since the surprise drop of her 2013 self-titled visual album, which stunned fans worldwide.