One Direction star Louis Tomlinson has hit out at music producer Naughty Boy for posting an "inconsiderate" tweet appearing to promote the solo career of former-1D singer Zayn Malik.
La La La hitmaker Naughty Boy is believed to have angered Tomlinson, 22, by posting a tweet reportedly claiming he "saved" Malik's career after the Night Changes singer quit the boy band on 22 March.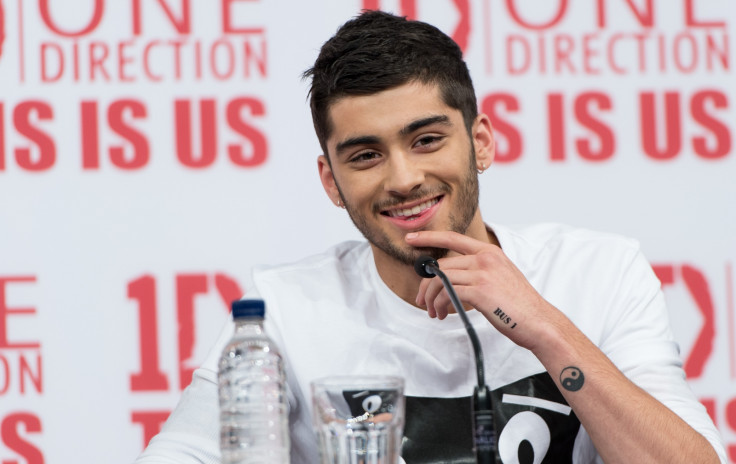 Tomlinson responded with a furious tirade on Twitter, which read: "Wow @NaughtyBoyMusic you're so inconsiderate pal , seriously how f*****g old are you ? Grow up! #masterofallwisdom. Always have struggled to bite my tongue."
When a Twitter user asked the 1D star exactly why he had an issue with Naughty Boy, Tomlinson responded:
Naughty Boy, real name Shahid Khan, hit back at the outspoken What Makes You Beautiful singer with a few jabs of his own, tweeting:
Just days after Malik, fiancee of Little Mix singer Perrie Edwards, announced he was quitting the boy band, he was spotted in the recording studio working on new music reportedly for his solo career with Naughty Boy.
Perhaps adding salt in the wound for Tomlinson and other devastated Directioners still reeling from Malik's departure, the 30-year-old producer released a demo of the ex-1D star's solo track, I Won't Mind, via SoundCloud.
In his first interview since leaving One Direction, Malik confirmed to The Sun recently that he does want to pursue a solo career as he has been working on his own material for a while. However it could be a while before Malik's fans get to hear his songs, as he said: "I think I'm just going to write and relax and chill."