She is reportedly preparing to release her sixth studio album and it seems Beyoncé is keen to bring her all-new creative energy into 2016. According to reports, the Drunk In Love has hired a new management team in a bid to further her career.
The New York Post's Page Six reports that Queen B recently parted ways with her general manager of five years, Lee Anne Callahan-Longo and other members of her team. The singer's Parkwood Entertainment company incorporates every aspect of Beyoncé's career including music production, tours, films, TV specials and clothing.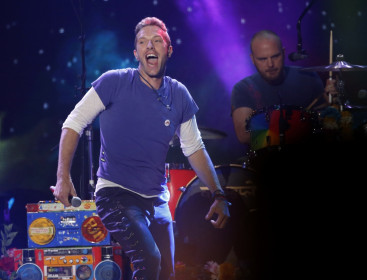 "Beyoncé basically cleaned house, got rid of her whole team, which included her cousin, and hired a new team," a source said. "She wants to surround herself with business people who could take her career to an even higher level.
"She has one album left to deliver before her deal is up with Columbia [Records], plus she wants to make smarter decisions where it comes to touring, sponsorships and acting roles."
Page Six adds that Callahan-Longo will be replaced by Steve Pamon, JPMorgan Chase's former head of sports and entertainment marketing, who spearheaded the bank's decision to sponsor Beyoncé and Jay Z's 2014 On the Run tour. Former Universal Republic and Island Def Jam executive Peter Thea has also reportedly also joined the new-look team, along with Dan Ghosh-Roy, who heads up her digital operation.
Beyoncé rep, Yvette Noel-Schure, addressed the management shakeup in a statement which read: "Last year, Parkwood Entertainment created new departments and recruited new executives from the tech, business, and entertainment sectors who joined the team to help grow Parkwood and its interests.
"Some senior staffers were given the opportunity to reposition and stay on. Some members... awakened [to] new interests and decided to follow personal routes."
"Lee Anne Callahan-Longo has worked with Beyoncé for the last 10 years," she added. "Their friendship supersedes business, and while she is no longer an employee of Parkwood, she will remain an imperative part of Beyoncé's life."
The move emerges as the former Destiny's Child star's return to the Super Bowl on 7 January. She is set to join Coldplay on stage during their half-time set for the 50th anniversary show, where it is widely speculated she will premiere her new single, Formation.
Beyonce's most prominent fan site, Beyonce Legion, claims to have an "exclusive" that the singer will debut her new song at the show. They wrote on Facebook: "We've got some exclusive news! Beyonce is set to perform a new song called Formation at the Super Bowl 50 Half-time Show. Her bit with Bruno Mars will also be really fun. Get ready!!!"