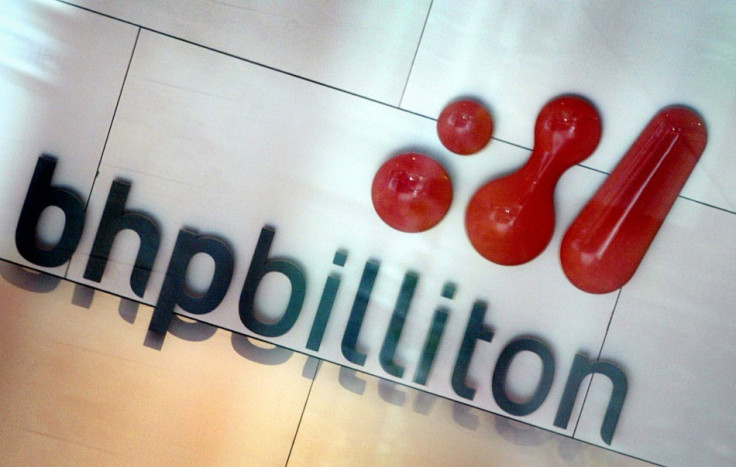 The world's biggest mining firm BHP Billiton has reported a 3 percent rise in iron ore output in three months ending December on the back of increased demand from Chinese steelmakers.
Iron ore output has climbed to 42.2 million tonnes during the period from 41.1 million in the previous year, the company said in a statement. This was moderately above the 42 million tonnes predicted by a Bloomberg analysts' survey.
The latest figures took the half-yearly output at its Western Australian operations to 81.96, a 2 percent increase on the same period in the previous year. The company has retained its 2013 fiscal year guidance at 183 million tonnes.
Iron ore prices had dipped to below $100 a tonne mark in 2012 as slowdown concerns hurt demand. But prices have later picked up to hit a 15-month peak of $158.50 this month on the back of improved Chinese imports.
Chinese imports rose 8.4 percent to a record peak of 743.6 million tonnes in 2012.
"The rapid turnaround in Chinese sentiment has seen a similar move in iron ore expectations, bolstered by a strong Chinese restock," Macquarie Securities said in a report quoted by Bloomberg.
"We expect the price to hold above $100 a ton through 2017."
Chinese economy had slowed to 7.4 percent in the third quarter. But strong fiscal measures from the Communist government, including infrastructural spending plans worth $160bn announced in September had boosted demand for the commodity. In October, BHP Billiton had increased spending at its Australian ore mines by a third.
Chinese economy is expected to further expand by about eight percent in 2013 after an estimated 7.9 percent growth in the previous year. The country's manufacturing sector has posted healthy figures in the recent months with the official PMI holding steady in the expansionary territory at 50.6.
However, the picture may not be as optimistic as it seems since Chinese demand increase may not be as quick as iron ore supply. According to a Reuters report that cited China Metallurgical Mining Enterprises Association, the commodity's imports are estimated to increase by 20-50 million tonnes this year, which is slower than the previous years.
Among other commodities, copper output climbed 295,200 as production at its Chilean Escondida mine increased 70 percent in the six months ending December. Alumina was up 23 percent while Nickel fell five percent.
"From a broader perspective, the strong Australian dollar and weak pricing environment continued to place pressure on the group's Australian alumina and nickel operations," the company noted.
BHP's December quarter oil and gas output stood at 59.9 million barrels of oil equivalent, the company said. It maintained the annual production guidance unchanged at 240 million barrels. Coking coal, used in the manufacturing of steel, rose five percent to 8.9 million tonnes. Thermal coal production was up eight percent to 18 million tonnes.