BHP swings back to profit as it capitalises on higher commodity prices
BHP will pay a higher than expected dividend after posting $3.2bn interim profit, up from $5.7bn loss last year.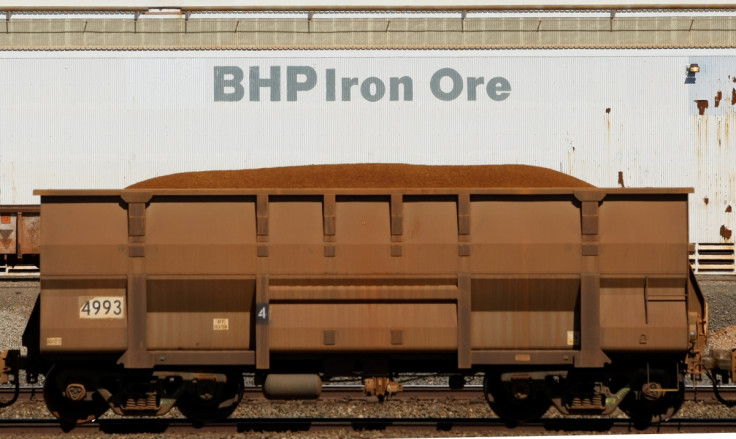 BHP Billiton announced a higher-than-expected interim dividend, after the commodity giant returned to profit in the first half of the 2016-17 financial year.
In the six months to 31 December, the FTSE 100-listed company posted a $3.2bn (£2.6bn) net profit, compared with a $5.7bn loss in the corresponding period 12 months earlier, on the back of improved commodity prices.
Group chief executive Andrew Mackenzie said on Tuesday (21 February), that the company will pay a 40 cents interim dividend, up from 16 cents last year and beating analysts' expectations for a 30 cents figure.
"This is a strong result that follows several years of a considered and deliberate approach to improve productivity and redesign our portfolio and operating model," he said.
"Our steadfast commitment to this plan has positioned us to take full advantage in a period of higher [commodity] prices."
Meanwhile, the company added its underlying earnings before interest, depreciation and amortisation came in at $9.9bn, up from $6bn a year ago, and BHP remained on track to post a $1.8bn productivity gain for the full year.
"Our new operating model has sharpened the focus of our operations on [...] safety, volume and cost," said Mackenzie.
"A decline in unit costs at our major assets supported US$1.2 billion of productivity gains in the half, which follows the $11bn of annualised gains embedded over the last four years."
A higher-than-expected dividend is good news for BHP's shareholders, after the group last year scrapped its progressive dividend policy as it pledged to pay stakeholders at least 50% of underlying profits every six months.
The company, the world's biggest miner by market capitalisation, is on a steady recovery curve, after a number of write-offs linked to its expansion into shale oil and gas and the costs related to the Samarco dam disaster in Brazil.
A year ago, BHP announced its biggest-ever write-down, as it wrote down the value of its shale assets in the US by $7.2bn on a pre-tax basis, on the back of the ongoing slump in global commodity prices.
Two months later, the group said its Samarco joint venture reached an agreement with Brazilian authorities for the restoration of the environment and communities affected by the disaster, which will see Samarco pay R$4.4bn (£1.1bn, $1.4bn) between 2016 and 2018, with annual payments of between R$800m and R$1.6bn to be paid each year between 2019 and 2021, depending on project needs.
© Copyright IBTimes 2023. All rights reserved.