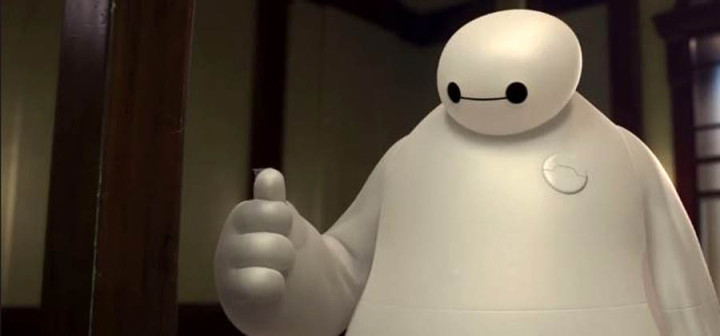 The first full trailer for Big Hero Six, Disney Animation Studios' team-up with Marvel Comics, has been released online.
Promising to pack in everything the world loves so much about both Disney and Marvel, Big Hero Six follows a young inventor who creates robotic suits that help him and his friends fight evil in the city of San Fransokyo.
Earlier this week Disney revealed the film's cast, which includes TJ Miller, Alan Tudyk, Maya Rudolph and Ryan Potter in the lead role. 30 Rock's Scott Adsit voices Baymax, the large white cuddly robot that's bound to be a hit with audiences.
You can watch the trailer below...
While not your traditional Marvel or Disney movie, the influence of both can be felt. Disney's Big Hero Six is also far removed from the original comics, which were more heavily influenced by Japanese culture.
A short teaser trailer was released in May before voice work had begun.
Marvel's Big Hero 6 comic series first started in 1998 and targeted a Japanese audience of comic book fans. The group featured a couple of more famous Marvel characters, namely Silver Samurai and Sunfire – who first made their names in the X-Men series.
The forthcoming film will be inspired by the comics and borrows some elements, but will largely be its own creation – most notably in how it marries the Japanese parts of the story with a more Western market-friendly, San Francisco-inspired setting.
Big Hero 6 is set to be directed by Don Hall and Chris Williams of Winnie the Pooh and Bolt respectively.
It is set for release in January 2015.