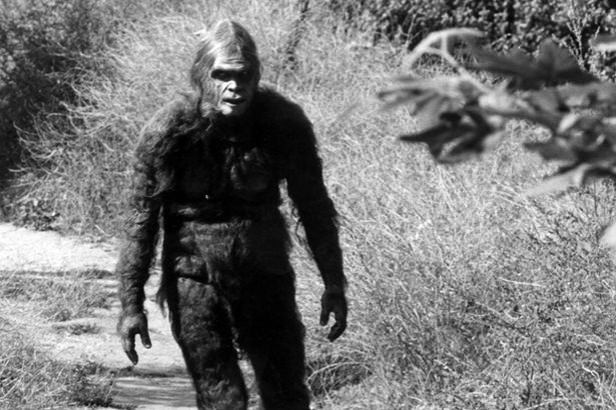 A hoaxer's attempt at conning motorists into believing they had sighted a mythical creature in Montana has ended in tragedy.
Randy Tenley, of Kalispell, Montana, is believed to have dressed up in a Ghillie suit, a type of military camouflage, to pass himself off as Bigfoot, a legendary man-beast from the backwoods of the US and Canada. But his joke went wrong when he was hit by two cars.
He was pronounced dead at the scene near Flathead Lake in northwestern Montana.
"What we know is that we had a couple of guys out, allegedly trying to prompt a sighting of Bigfoot," highway patrol officer Lt Col Butch Huseby told the Los Angeles Times. "This is one of the dumbest things I've ever seen."
The 44-year-old was hit by two cars, both driven by teenage girls, on Highway 93.
According to police, the Ghillie camouflage suit, an outfit favoured by military snipers and game hunters, would have made it difficult for drivers to see Tenley.
Bigfoot or Sasquatch is the name given to an ape-like mythical creature whose existence has never been proven. Some people believe it inhabits forests, mainly in the Pacific Northwest region of North America.
Sgt Steve Lavin said: "From what I understand, at least one of his friends said that he was trying to induce a Sasquatch sighting by using the suit along the highway.
"This is a first for me after 20 years on the highway patrol. It's strange."
Authorities were investigating whether Tenley had been drinking before the stunt.