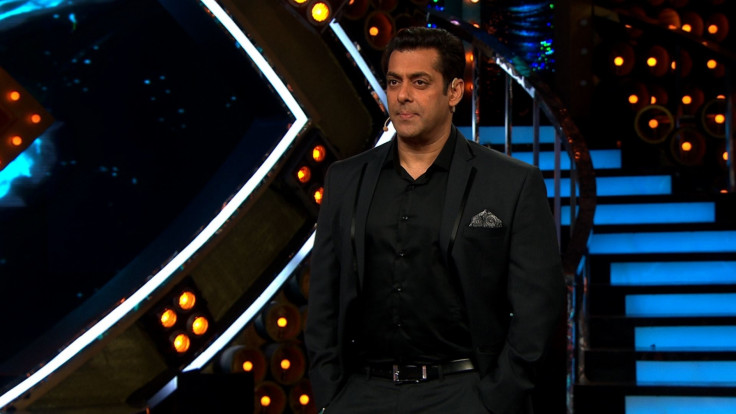 The Salman Khan-hosted Indian reality TV show Bigg Boss had never seen any contestant stoop as low in its 10-year history as contestant Swami Om. After being evicted from the house for throwing urine on housemates during a task, the controversial contestant has now threatened to ruin the grand finale if he is not called back on the show.
The self-proclaimed winner of Bigg Boss season 10 shocked viewers on Friday, when he sprinkled urine from a veiled vessel as other contestants were supporting his opponent Bani Judge during a task.
The show's producers took the issue seriously and ousted Om from the house. However, his eviction seemed to have little effect on his demeanour as he went on to threaten the showrunners of not letting the grand finale take place, if he is not called back.
Speaking to journalist Dibang – who is also associated with the reality TV show – following his eviction, Om challenged Bigg Boss makers and said, "I will wait only for two weeks, if they do not call me back, I won't let grand finale happen."
The footage of this interview was shown by host Salman on Saturday, during the weekend special episode. This is, however, not the first time that the showrunners or the host had taken such a strong step and evicted a contestant for inappropriate behaviour.
Om's favourite Priyanka Jagga was previously shown the door by none other than Khan himself, after she made atrocious comments about fellow contestants.
With the trouble-maker gone from the show, the remaining contestants who will look to win the grand prize include Bani J, Rohan Mehra, Nitibha Kaul, Lopamudra Raut, Monalisa, Manu Punjabi and Manveer Gurjar.
Click here to watch Bigg Boss at 9pm IST on Colors network on Sunday (8 January). You can also watch the entire episode on the network's YouTube channel by clicking here.