After the entry of Ali Quli Mirza as the house captain, there are reports that the Indian reality show Bigg Boss 8 is all set to surprise the show participants and viewers by bringing British adult star Shanti Dynamite into the house.
The Salman Khan-hosted show is slowly climbing the viewership rating ladder thanks to the quarrelsome Karishma Tanna, Diandra Soares and Aarya Babbar.
Fans expect either Karishma or Diandra to get evicted on Sunday. The high voltage melodrama created inside the house in the name of the Luxury Task assigned by the Bigg Boss, has brought the two under scrutiny.
Both the housemates were seen arguing endlessly and annoying other participants through their 'respect for women' tantrums. They managed to irritate not only their fellow housemates but also the Kick star and the viewers as well.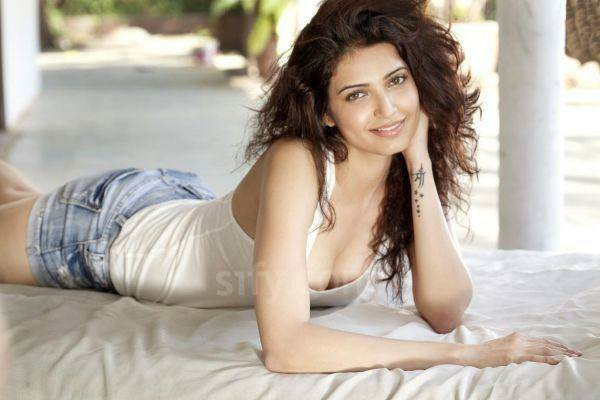 During last week's task, Tanna tried everything in order to win the competition and her teammate, the green-haired Diandra, ended up hurting Sonali Raut.
The former TV actress' apathetic attitude towards Raut after the unpleasant event has irked the Dabangg star who later asked her to take a clear stand.
Meanwhile, Bigg Boss fans have reacted to Tanna's rough attitude and loud mouth on the show and many fans feel that it is time she gets evicted from the controversial Indian reality show.
@ColorsTV @Minissha_Lamba, who is @GAUAHAR_KHAN she is on same level of @karishma_tanna no difference irritating

— Raj Jadhav (@therajjadhav) October 19, 2014
By words, by expression, by attitude, by nature "LADAKU" #KarishmaTanna @BiggBoss @BeingSalmanKhan Bhai You rock as always #HappyDewali — Rakesh kaushik (@RakeshKaushik5) October 19, 2014
Bigg Boss 8: Karishma Tanna should get eliminated - http://t.co/y9M9Bntu7n pic.twitter.com/vzvi5636aA

— HARISH (@svharishtech) October 19, 2014
@bebo_pearly @karishma_tanna y do u think she's the most hated contestant of all bigg boss seasons??becoz she can go 2 any extent 2 win #bb8 — Swad (@Swadtweets) October 19, 2014
@bebo_pearly @BeingSalmanKhan @karishma_tanna Salman is trying to hide her hideous side but brainless/evil tanna wnt understand #BB8

— Swad (@Swadtweets) October 19, 2014
Omgg hats off to the snapdeal caller bcz he just made my day by shuting her off YAYYYYY #KarishmaTanna #BiggBoss8 — Eva Hossain (@EvaAmanta) October 19, 2014
If We Sell Karishma Tanna's Brain On OLX Will Get Good Price, Its So Fresh She Never Used It, She Always Uses Others @BiggBoss #BB8

— SALMAN KHAN TIMES (@SalmanKhanTimes) October 18, 2014