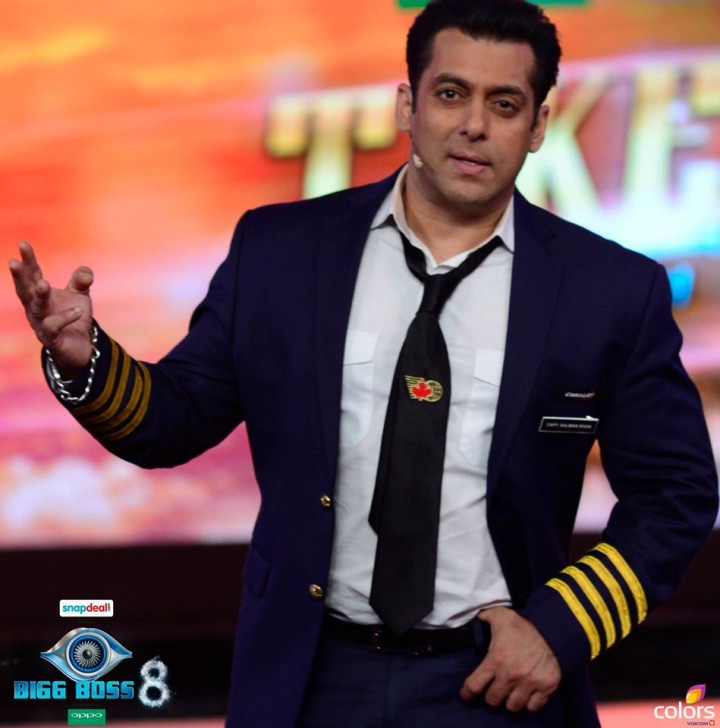 Just a week after the first eviction of Bigg Boss 8 took place, ex contestant Sonali Raut has returned to the reality show – a step that reportedly goes against host Salman Khan's terms.
Post Bigg Boss 7, Khan had quite publicly declared that he is not keen on returning to host the next season. However, maybe a change of heart and mind landed him the job of hosting the controversial reality show's season 8 as well.
He admitted to Times of India, in an earlier interview that "he was in it for the money". "Of course the money is great and it is one of the main reasons for me to host it. But there are a lot of quirky characters on the show whom I like moulding. I emotionally invest myself in them. It's like being a parent and taking care of your baby," he said.
However, there was one condition he laid down to the broadcasters: "That once a contestant is out, he/she remains out. If this demand was not adhered to, he threatened to walk out of the show," states TOI.
These terms were laid out by the Kick star because apparently during the last season, contestant Kushal Tandon was brought back into the house after being evicted, even though Khan was against the idea.
Defending the decision, a source from the production house said, "So what if Sonali is coming back? She was nominated by the secret society members and not the actual housemates."
According to TOI, Sonali Raut bid adieu to the star host on last Saturday's episode but never returned to Mumbai.
She reportedly stayed on and watched the contestants on camera with the sole purpose of exposing them and their dual nature after re-entering the house.