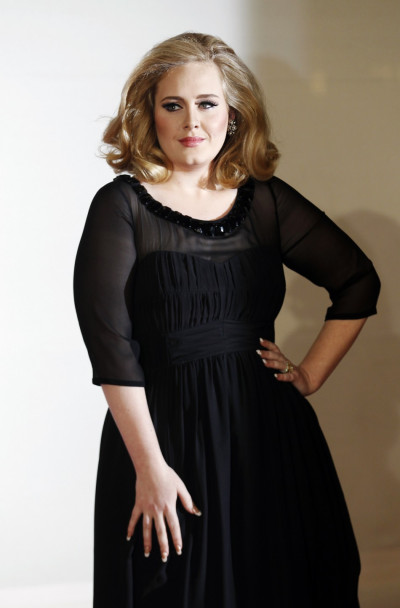 The 2012 Billboard Music Awards were all about, as is becoming the trend, Adele. The multiple award-winning songstress, although not present at the function, was as dominant as she has been recent times, winning awards for Top Artist, Top Female Artist and Best Album (her second album, 21). She picked up a total of 12 wins from 18 nominations.
Despite the evening beginning on a sad note - with news that Robin Gibb of the Bee Gees had passed away - the show went on and was packed with sizzling performances. Actors Ty Burrell and Julie Bowen, of popular sitcom Modern Family, hosted the event. The performers for the evening included Katy Perry, Usher, The Wanted and Kelly Clarkson, Chris Brown, Carrie Underwood and Linkin Park.
"It's amazing - there are so many unique artists. It's so nice when you get away from something that's specifically country or hip-hop or pop or whatever it is, you know, and it's just all the different artists and celebrating them. Especially now [that] a lot of the artists have passed away, being able to celebrate them and their life and the music, and carrying that on, is awesome," an exciting Miley Cyrus told ABC News at the red carpet.
Canadian singer Justin Bieber, who also performed, won Social Artist of the Year, whle Perry won the Spotlight Award which was previously only given to the late Michael Jackson.
"Most of all, of course, I always say that the people have the power, so I want to say thank you to the glittering, gorgeous community of fans out there," Perry told MTV. Incidentally, the singer had come to the ceremony with her 91 year old grandmother.
Meanwhile, tributes were paid to Whitney Houston and the Billboard Millennium Award was given posthumously to the singer; the award was accepted by her daughter, Bobbi Kristina, and sister-in-law Pat Houston. Singer Jordin Sparks sang I Will Always Love You as part of the tribute for the legendary singer/actress.
"I'm very nervous to sing, but I'm excited that I get to honour her in this way. The family will be here, so to be able to see them, and show them that we all still love her and we're honouring her and she deserves the award...I'm excited," Sparks said. Stevie Wonder was honoured with Billboard's Icon Award, which was presented by Alicia Keys and LMFAO won Hot 100 Song of the Year trophy for Party Rock Anthem. Finally, singer Taylor Swift was recognised as Billboard's Woman of the Year and admitted to being humbled and honoured by the award.
Check out the full list of winners here...