When it comes to Taylor Swift's Bad Blood music video, the films Sucker Punch, Divergent and Sin City all merging together can't help but spring to mind.
The high-octane video, which premiered at the 2015 Billboard Music Awards, featured a whole host of famous faces including Kendrick Lamar, Pitch Perfect's Hailee Steinfeld and even supermodel Cindy Crawford.
It plays out much like a movie, reminiscent of something Quentin Tarantino would have dreamt up, seeing the Shake It Off singer's character Catastrophe getting betrayed by ally Arsyn (Selena Gomez) on a mission. Desperate for revenge, Catastrophe enlists in intense battle training where she is pitted against the likes of The Crimson Curse (Hayley Williams) and Domino (Jessica Alba) in various challenges to hone her skills in the run-up to an impending grudge match with Arsyn.
Other crew members who help her practice include Slay-Z (Gigi Hadid), Cut-Throat (Zendaya), Frostbyte (Lily Aldridge) and Homeslice (Martha Hunt).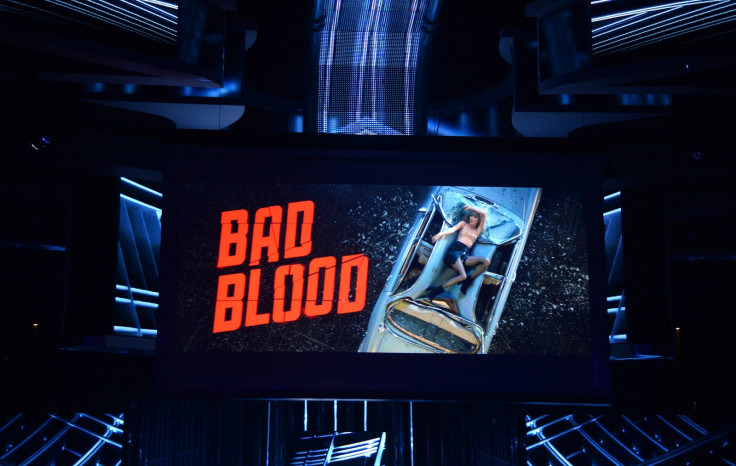 As Catastrophe advances in each stage, she is given the seal of approval by seeming instructors, Luna (Grey's Anatomy's Ellen Pompeo) and Justice (Law & Order: Special Victim's Unit's Mariska Hargitay) before being Crawford's Headmistress sees her out on to the battlefield.
Swift's own cats are named after Pompeo's and Hargitay's television characters Meredith Grey and Olivia Benson respectively, so it's evident that Swift must have called in a favour when it came to two actresses she so clearly admires, to feature in her star-studded music video.
It's unsurprising that Swift's real-life close friends, Ellie Goulding, Cara Delevingne and Karlie Kloss made a cameo in the clip. It's just a wonder that Lorde or Justin Bieber didn't show up at some point!
The fourth track from her album, 1989, is heavily rumoured to be about fellow pop sensation Katy Perry after some of Swift's back-up dancers from her Red tour, chose to abandon the upcoming concerts to work with Perry as she embarked on her own Prism tour last summer.
The speculation was fuelled even more when Swift told Rolling Stone magazine in late 2014 that Bad Blood was about an ex-female friend who "basically tried to sabotage an entire arena tour".
While the music video ended before viewers could see if either Swift or Gomez were victorious, Swift was certainly the winner of the night at the awards show. Winning eight accolades, including Top Billboard 200 Album and Top Artist, the 25-year-old beat the likes of One Direction, Iggy Azalea and Sam Smith and walked away earning the most titles of the night.