The Billboard Music Awards (BBMAs) 2016 are almost upon us, with some of the biggest names in music hoping to walk away winners. The ceremony will take place at the T-Mobile Arena in Las Vegas, Nevada on Sunday 22 May with rapper Ludacris and r'n'b star Ciara hosting the festivities. But all eyes will be on the nominees, so who we think stands a good chance of beating the competition?
Ahead of the awards ceremony, IBTimes UK shares our predictions on who will triumph at the BBMAs on Sunday in the four main categories.
Top Female Artist
Without a doubt, Adele has completely owned the last 12 months. She taught other artists exactly how to make a comeback with the release of her number one album 25 and she is now performing a huge sold-out world tour consisting of 105 dates. The music industry stopped with anticipation when the British singer returned to the charts in November 2015 and not many female artists can achieve what she has at this level.
Top Male Artist
Justin Bieber fully deserves this award for the way he has reinvented his career in the past year. Bieber was the bad boy of music and now everyone's singing his songs, which definitely sound a lot cooler thanks to the talents of EDM producers Jack Ü. Quite simply, Bieber has worked really hard to overhaul his image and, surprisingly, he's done a great job.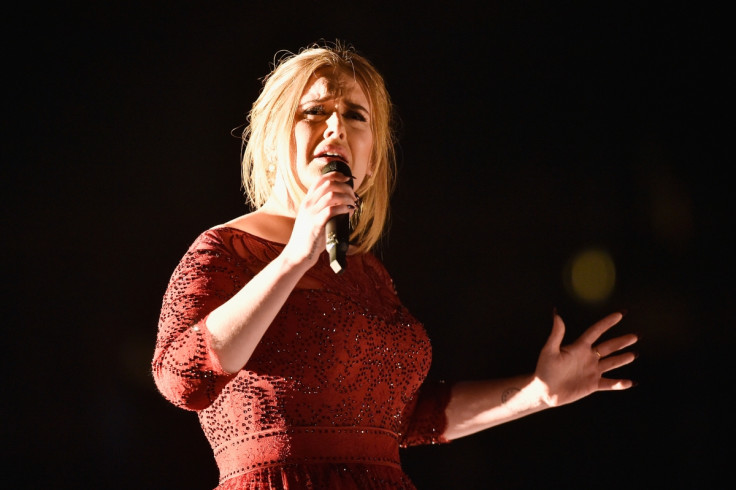 Top Billboard 200 Album
It would be almost unforgivable if Adele didn't take this award. 25 became the best-seller of 2015 with more than 19 million copies sold worldwide and, ultimately, it is just a terrific album. Considering the amount of pressure she had of delivering an adequate album after the phenomenon that 21 became, Adele managed to craft a beautiful album full of emotion and it feels like a really honest body of work, which is rare to find on the charts these days.
Top Hot 100 Song
The Weeknd has been nominated twice in this category but he will most likely win for Can't Feel My Face. The Hills is an incredible song but Can't Feel My Face marked his crossover from a niche r'n'b artist to a commercial star. The song earned him comparisons to Michael Jackson and it definitely sounds as though it was inspired by the 1980s. It's such a catchy single and after years under Drake's shadow, it's time The Weeknd is recognised for the talented artist he is.
Listen to The Weeknd's single Can't Feel My Face: