The first real-money gambling application has opening for business on Facebook, letting users who are over 18 and based in the UK play the Bingo Friendzy app by Gamesys.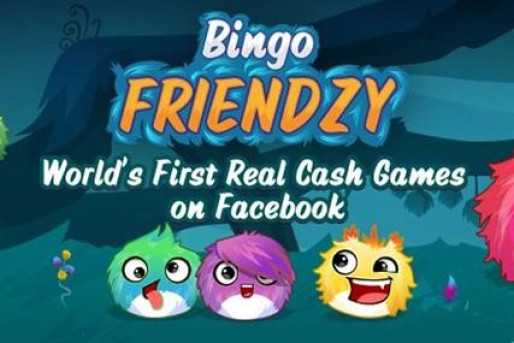 Gamesys already operates the UK's leading bingo and slots website, Jackpotjoy.com, and now offers the first ever real-money gambling app through the Facebook App Center, letting users play and win with their friends.
Facebook's head of gaming for Europe, Middle East and Africa, Julien Codorniou, said: "Gambling is very popular and well regulated in the UK, for millions of bingo users it's already a social experience, it makes sense [for us] to offer that as well."
Bingo games are available through the Facebook app now, while virtual slot machines will be made available in the coming weeks.
With Facebook's share price falling by almost 50 percent since it floated on the stock exchange in May, questions have been asked about whether the social network can generate enough revenue to keep investors interested, and if revenue can be earned away from advertising.
Zynga, the game developer partnered with Facebook and creator of FarmVille, is hoping to introduce real-money gambling versions of its poker, bingo and slot machine games next year.
The UK represents the ideal starting point for Facebook to introduce real-money social gambling, as restrictions in the US - where Facebook is based and earns most of its revenue - make it almost impossible to operate such a business there.
Licensed and regulated
Gamesys' gambling games and applications are licensed and regulated by the government of Gibraltar, allowing it to offer products in the UK.
Clive Hawkswood, chief executive of the Remote Gambling Association, told the Financial Times: "Bingo is at the softer end of the gambling spectrum and online bingo often has chat forums alongside, so it's an obvious match for Facebook.
"A lot of people have said why haven't they done it before because there's a difficulty in monetising what they have - this is one way of bringing in revenues."
Although children as young as 13 can set up a Facebook account, those who want to play real-money gambling apps will have to provide proof of their age through an associated credit card.
There will also be a set of controls to protect "vulnerable people" from playing the games and, in line with UK gambling legislation, players will have access to a number of self-help tools to limit their spending and exclude themselves from playing at anytime.