IUCN Conference Suggests Reduced Habitat Pressures And Increased Surveillance of Wildlife Populations To Check Ebola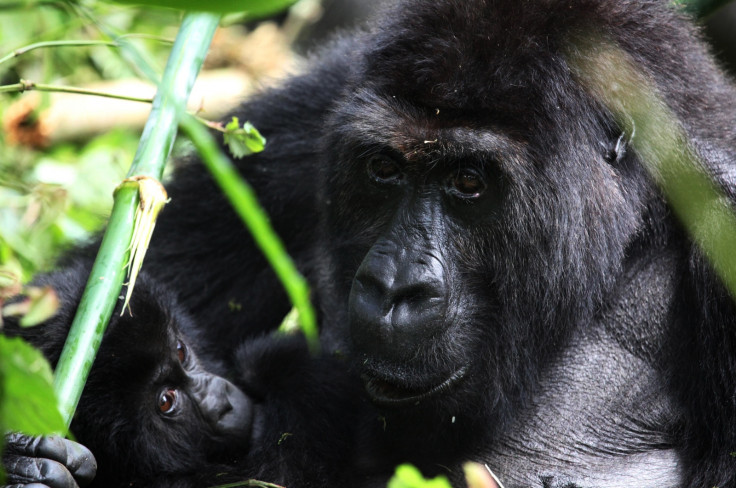 An International Union for Conservation of Nature (IUCN) conference has underlined the links between loss of habitat and emerging infectious diseases like Ebola.
Preventing Ebola and other emerging diseases is also an argument for conservation of biodiversity, speakers at the meeting noted.
While the cause of the initial "spill over event" is not clearly known for this outbreak, landscape change in the affected area has been significant in recent years, noted Dr Jane Smart, Global Director of IUCN's Biodiversity Conservation Group at the Conference of the Parties to the Convention on Biological Diversity (COP 12).
By reducing pressures on wildlife and natural environments, humans can limit contact with the pathogens they carry and change the practices that currently enable transmission to humans.
Developing surveillance strategies that are cost-effective is also important. Currently, most pathogens are not tracked until they appear in wildlife or humans and lead to noticeable outbreaks.
Past Ebola outbreaks have occurred from contact with wildlife, mostly in hunting or butchering infected Chimpanzees (Pan Troglodytes) and Gorillas (Gorilla gorilla).
Outbreaks have resulted in significant declines of more than 90% observed for some populations of Western Lowland Gorillas, a critically-endangered species.
A recent study found Ebola virus antibodies in faecal samples from wild Great Apes, suggesting a method for identifying when the virus is circulating in Great Ape populations.
This can help guide targeted conservation interventions and early warning systems for preventing transmission to humans.
Working closely with conservationists, hunters and foresters can also help identify wildlife illness and deaths.
COP 12 results dismal
The 12th meeting of the Conference of the Parties to the Convention on Biological Diversity (COP 12) held in South Korea concluded on a disappointing note that biodiversity targets agreed upon in 2010 at Nagoya are far from being met with most nations continuing on a business as usual track.
"This year's biodiversity talks ended with a renewed sense of urgency if we want to meet the 2020 biodiversity targets," says IUCN Director General Julia Marton-Lefèvre.
"Many creative and interesting responses to the biodiversity crisis have been showcased, highlighting how nature can provide solutions to so many of society's challenges. However, we will need to see a massive scaling up of the good work underway in the remaining years of this UN Decade for Biodiversity in order to have an impact."
The Strategic Plan for Biodiversity includes a set of 20 biodiversity targets to be met by 2020 and was agreed by most of the world's governments at the UN biodiversity summit in Nagoya in 2010.
© Copyright IBTimes 2023. All rights reserved.