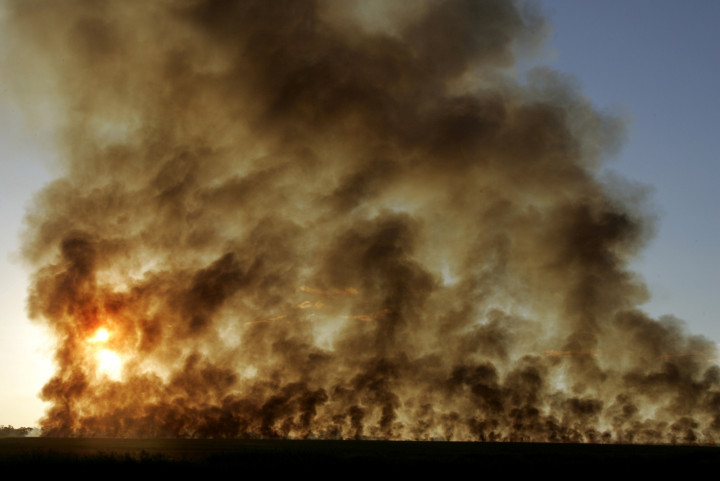 A recent study assessing the effects of biomass burning on pollution in South Asia shows it contributed to 25-60% of emissions of toxic gases like carbon monoxide and nitrogen dioxide over the region.
The two gases are a precursor to ozone affecting crops and adding to global warming, besides being pollutants.
The study revealed an increase in not only surface ozone, but also in the troposphere by almost 10%.
Burning of forests, crop residues and grasslands releases CO, NO, methane and other volatile organic compounds, in addition to carbon dioxide and particulate matter.
The study found that the practice of biomass burning led to a significant increase in regional ozone distribution, particularly in the eastern region, Central India and the Indo-Gangetic belt.
Pollution was reported to be maximum in the north- eastern region, reports The Times of India.
Central, northern and north-eastern India are the major areas of biomass burning in the country, according to the researchers.
About 138 to 350 teragram (Tg) of biomass burning annually in the region contributes around one-fourth of the total CO and NOx emissions from India.
Agricultural burning takes place during March, April and May. The high temperature and solar radiation during these months lead to chemical changes, which result in an excess of ozone beyond permissible standards, according to a researcher from Indian Institute of Tropical Meteorology [IITM].
The study conducted by the Pune-based IITM and National Centre for Atmospheric Research in the US was recently published in Elsevier.
The health effects and climate perturbations from biomass burning have been revealed in a Stanford study that noted over 200,000 premature deaths from the pollution, besides a significant contribution to global warming.