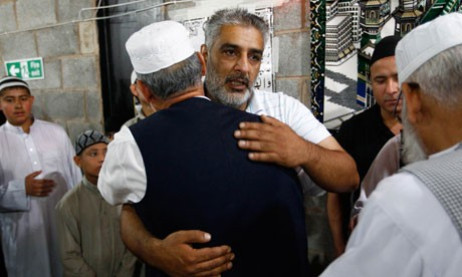 Tariq Jahan was a grieving father when he made an emotional appeal for calm in the Winson Green area of Birmingham at the height of the riots last summer.
Jahan, 46, feared the deaths of his son Haroon, 20, and brothers Shazad Ali, 30, and Abdul Musavir, 31 could spark revenge attack from hundreds of Sikh and Muslim youths in the area.
The three young men were hit by a car as they were protecting local businesses from looters during last summer's Birmingham riots - sparking a wave of anger.
Waseem Hussain, 24, who joined the defence of the shops and mosques, told the Associated Press at the time: "We will avenge our brothers. This is a tight community, and someone in their group will brag about how they attacked the Muslims."
In response, Jahan made a passionate speech, calling for all races to come together at a difficult time. He said:
"I lost my son. Blacks, Asians, whites - we all live in the same community. Why do we have to kill one another? Why are we doing this?
"Step forward if you want to lose your sons. Otherwise, calm down and go home - please."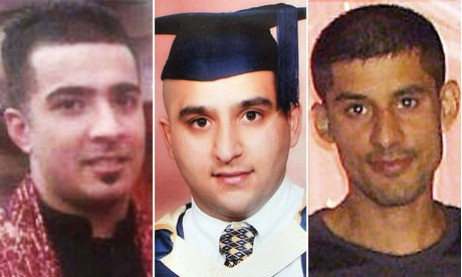 A week later, once the initial violent uprisings had been tamed, Jahan made another speech, in which he said he believed his request for peace had been fulfilled.
He said: "I believe that people can stay calm. If you look around here, there are black, brown, white and yellow people, they are all my community. We live together and we can stay together.
"Our three boys have died. I hear that another person, a 68-year-old man, has died in London after he tried to help stop a fire. There should be no more deaths, and I hope and pray that message has got through."
Jahan's speech was praised by politicians such as Ed Miliband and David Cameron for quelling tensions between Birmingham's racial groups, and preventing the widespread anger escalating to severe and incomprehensible levels.
He received a Pride of Britain special recognition award for the compassion, dignity and calm he showed in the aftermath of his son's death.
Jahan was even spared jail after being found guilty of GBH in a road rage incident after the judge hailed his "extraordinary" role in defusing the riots. During the trial, Jahan told the defence: "There is hardly any issue in life that can't be resolved by talking to someone."