The seller of a $1 million house in Canada will accept bitcoins as payment for the four bedroom property, as use of the crypto-currency continues to spread.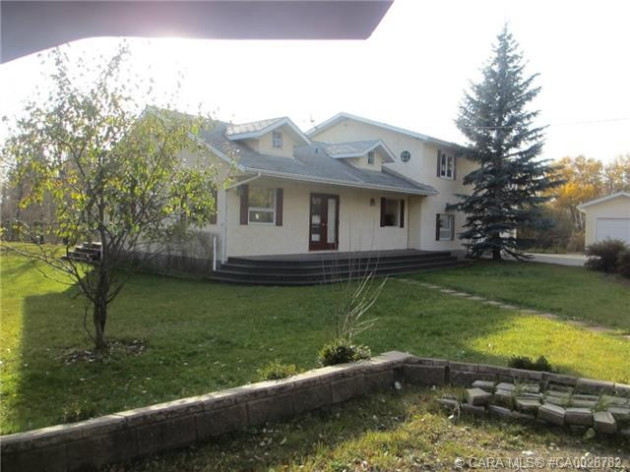 Located in the Red Deer Country area of Central Alberta, the owner states they are happy to accept bitcoin as a means of payment; the number of bitcoins needed to meet the $1m (£570,000) price will be based on the currency's value on the day an offer is made.
Although the property's listing claims it to be the first house sale to accept bitcoins, another Canadian property listed in March could also be bought using the decentralised digital currency - when this first property entered the market bitcoins were worth around £37 each - they are now trading for more than £700.
The original listing from March has now been removed online, and it is unknown if the property has been sold for bitcoin or not.
The Red Deer Country property would cost approximately 830 bitcoins based on the valuation at the time of publication, but the currency's value has proved to be incredibly volatile in recent months, soaring from less than £100 to more than £700, having previously lost three quarters of its value during a crash in April.
Until recently, bitcoin was known as the currency of choice for illegal online drug marketplace Silk Road, but after the site was closed down by the FBI and its alleged owner arrested, the currency's value has surged, along with its acceptance as a legitimate means of payment.
Canada is, it seems, one of the countries which has been quickest to embrace the crypto-currency with Vancouver being home to the world's first bitcoin ATM.
Elsewhere, Sir Richard Branson recently announced his Virgin Galactic company will accept bitcoins as payment for suborbital space flights.
Digital theft
Being decentralised, bitcoin is not regulated by any country and should be treated with caution. Owners have fallen victim to a number of high-profile thefts in recent weeks, including a Chinese bitcoin exchange which mysteriously disappeared, taking £2.5m of users' coins with it.
An Australian man had more than £600,000 of bitcoins stolen from his online 'wallet' and because ownership of the currency is anonymous, tracking stolen coins is almost impossible - so much so, that he chose not to contact the police,
Who invented bitcoin?
Aside from the way bitcoins are 'mined' by computers solving complex mathematical equations - and the currency's anonymous nature - another mysterious aspect is where bitcoin came from.
The currency was first outlined in a white paper published in 2009 by the pseudonymous Satoshi Nakamoto, who this weeks is claimed to be Nick Szabo, a person with a long history in the development of decentralised currency, and a former law and economics professor at George Washington University.
Read More: