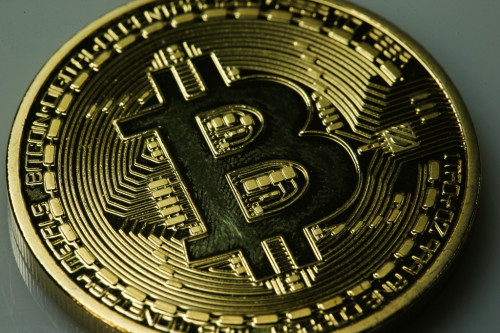 Bitcoin trading in the US is gaining traction a short distance away from the New York Stock Exchange.
Virtual currency-trading's ascent to a building near the NYSE is the latest sign of the growing interest and funding in bitcoin, which saw its price rocket to more than $1,000 in 2013.
The newly set up Bitcoin Center NYC on Broad Street, where the main building of the NYSE is located, witnessed frenzied bitcoin and dogecoin trading earlier in the week as part of Satoshi Square, the informal meet that allows enthusiasts to buy or sell cryptocurrency for cash.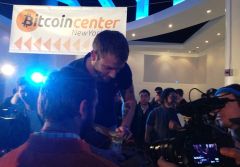 The 3 February event provided a platform of local liquidity for bitcoin enthusiasts in New York city, who gathered in Union Square or the midtown bar EVR, owned by bitcoin entrepreneur Charlie Shrem, reported MarketWatch.
The event also attracted the uninitiated. Sabrina Slattery, a photographer, fashion designer and filmmaker, was present to learn more about bitcoin.
Slattery created a bitcoin wallet on Monday and said she would perhaps accept bitcoin when she rolls out her website.
US FinCEN Ruling
The US Financial Crimes Enforcement Network (FinCEN) said last week that bitcoin miners and investors could not be termed money transmitters, who are required to register with the agency.
FinCEN, the crimes enforcement division of the US Treasury, published two administrative rulings, clarifying whether a person's conduct related to convertible virtual currency would bring him/her within the Bank Secrecy Act's (BSA) definition of a money transmitter.
The first FinCEN ruling stated: "To the extent a user creates or 'mines' a convertible virtual currency solely for a user's own purposes, the user is not a money transmitter under the BSA."
The second stated: "A company purchasing and selling convertible virtual currency as an investment exclusively for the company's benefit is not a money transmitter."
Shrem Released on $1m Bail
Shrem, the chief executive officer of the BitInstant bitcoin exchange that closed last summer and had received investment from Cameron and Tyler Winklevoss, was released on bail last week following a New York court appearance.
Appearing before the US District Court in Manhattan, Shrem was bailed after paying a $1m bond.
London Satoshi Square
London hosted its first Satoshi Square last month, in the heart of the city's financial district
Named after bitcoin's pseudonymous creator Satoshi Nakamoto, the event was organised by Tom Robinson, co-founder of insured bitcoin storage company Elliptic.