Bitcoin user loses $215,000 by mistake due to transaction fee error
BTC.com appealing for the user who paid an exorbitant transaction fee to come forward and claim their money.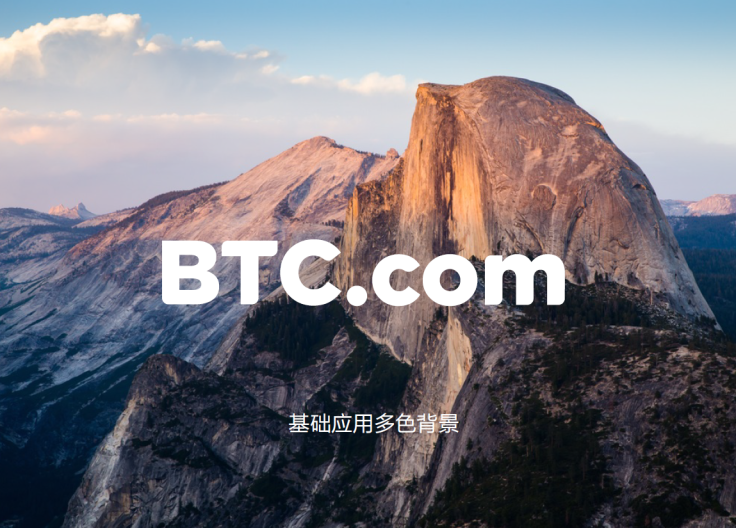 A popular bitcoin wallet service and mining pool is appealing for the user who made an incredibly large erroneous bitcoin transaction fee to come forward and claim their money back.
BTC.com is a bitcoin miner, which means it mines series of bitcoin transactions and writes them into a list known as a "block". Once mined, each block lists the total amount of transaction fees that have occurred within the last 10 minutes.
On Wednesday 7 June, the company was surprised to discover a block that had a gigantic transaction fee of 80BTC ($215,520, £167,481) in it.
"If it had been a normal day, we would have received 2BTC ($5,047) in transaction fees from everyone put together," BTC.com's vice president of business development Alejandro De La Torre told IBTimes UK. "80BTC is insanely high. Someone added way too high a transaction fee on their transaction."
BTC.com has tried to make contact with the user by posting about the exorbitant transaction fee on both Twitter and Reddit, but to no avail. Since the whole point of the blockchain is that all bitcoin transactions are secure and anonymous, there is no way to tell who the user is.
"We haven't heard back from anyone, which is very weird. We believe it is a mistake. The way they did it, they busted out a lot of transactions in one block using custom software. They must have had an error, put in a wrong value," said De La Torre.
BTC.com's bitcoin wallet service comes with a fees system that is built into the wallet, so fees are automatically calculated whenever a user wants to make a transaction. It would not have been possible to add such a huge transaction fee unless the user had been using custom software.
Do you want your money back?
"We don't want to keep the money, if it was a mistake, we'd rather give it back. It's not ours. It was just by chance that we mined this particular block, it could have been a competitor," said De La Torre.
One can only speculate why the user included such a big transaction fee, and why they don't seem to be missing such a big sum of money. Could it be for a nefarious purpose? Is it money laundering with the intent to dump a large sum of money? No one knows.
BTC.com's theory is that someone could have created a script a year ago to issue transactions, but because the user didn't know what the transaction fees would look like in a year, they entered a really high transaction fee to ensure that the block would be confirmed, no matter what.
A year ago today, one bitcoin was equivalent to $665. Today, it's worth $2,518. So it's possible that the user didn't realise that the price of bitcoin would rise so much in the future.
This is not the first example of large transaction fees being sent in error — there have been three cases in the past few years affecting other mining pools. According to fintech news site The Merkle, the largest exorbitant transaction fee ever discovered is 291 BTC, found by the BitClub mining pool.
BitClub were happy to return the money, but it had come from a bitcoin mixing service, so it was impossible to verify a specific sender. It is not known whether the funds were ever claimed.
© Copyright IBTimes 2023. All rights reserved.