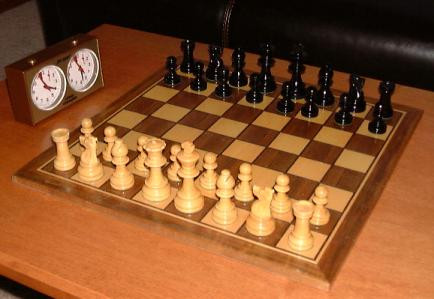 A bizarre killing took place in north Dublin on Sunday as a man was reportedly stabbed to death in a squabble related to a chess move.
According to a report in Sky News, the man named Thomas O'Gorman was killed in a frantic knife attack. According to the detectives' investigations, the reason for this act was a row over a simple game of chess. Apparently a violent row ignited over a move had escalated out of control at the victim's home.
According to the report, the 39-year-old researcher who was a former journalist with The Voice Today, a Roman Catholic newspaper, was found dead with multiple wounds at his residence in the wee hours of Sunday.
Police have said certain aspects related to the murder are 'too gruesome to reveal', according to the Guardian.
It is believed that O'Gorman had his throat cut and other parts of his body stabbed, reports Metro.
A knife from the scene was recovered by the Irish police who were informed of the murder around 1.50am. The knife has been sent to forensic experts for examination.
A 34-year-old man, believed to be an Italian national from Palermo in Sicily, was arrested at the house and is reportedly due to appear in court later, the Metro reported.
Thomas O'Gorman was a graduate of University College Dublin and had been a researcher with the Dublin-based Catholic lobby group, The Iona Institute, for seven years.
Devastated at his death, David Quinn, director of The Iona Institute, said: "On behalf of everyone at The Iona Institute, I would like to express our total shock and deep sorrow at the terrible and untimely death of Tom O'Gorman. He was a friend as well as a work colleague to us all. He was a fond and dear friend and we will all miss him."
The police are awaiting the results of a post mortem examination and are not making further enquiries about anyone else in connection with the death.