The exact location of the Russian SU-24 bomber downed by Turkey when it was shot out of the sky will continue to be contested, the Kremlin has claimed, after Russian air force revealed its damaged black box recorder was "unreadable".
The downing of the Russian fighter by Turkey sparked an international incident after the Nato member claimed it had taken action after repeated invasion of its airspace by Russia. The Kremlin has denied any such infraction and said black box data retrieved from the crash would prove Turkey's aggression. The US has said it will back its ally in the ongoing dispute.
Russian state television showed the opening of the flight recorder live on Friday 18 December, at which point officials confirmed it had been damaged.
However, Reuters has reported the damage is worse than previously believed and deciphering its information will now take "a lot of time". Moscow has said the information on the black box will be crucial to establishing its version of events.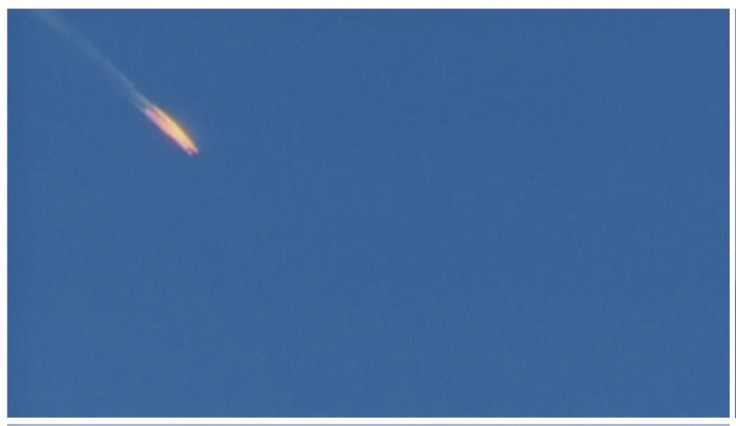 "Retrieving the information and a read out of flight data ... has proven to be impossible because of internal damage," said Sergei Bainetov, the Russian Air Force deputy head of flight safety. He added that 13 of the flight recorder's 16 microchips had been destroyed and that those remaining were damaged.
The downing of the Russian SU-24 marked a nadir in already fraught relations between the US and Russia over the former's intervention in Syria. America and its allies have accused the Kremlin of targeting Free Syria Army forces, moderate Nato allies.
In a televised speech Vladmir Putin accused Turkey of stabbing Russia in the back and playing into the hands of the US. The Russian president has called for sanctions aimed at Ankara while accusing Turkey of lifting illegal crude oil from Islamic State.