A New York-based artist has been applauded for recreating a "racist" advert from H&M which showed a black boy modelling a hoodie emblazoned with the phrase "coolest monkey in the jungle".
The fashion retailer faced fierce backlash after the picture showing the child in the green top appeared on the brand's UK website. It quickly went viral for all the wrong reasons.
"@hm this is disgusting & irresponsible. You know the history of racist using the term "monkey" to demean people of African descent... and you put this on your website."
H&M responded to the furore by removing the picture and releasing a statement which said they "apologise to anyone this may have offended."
Rather than join the chorus of complaints about what many considered to be a way of conveying a racist message or lack of awareness from the marketing team, Chris Classic decided to do something about it.
Utilising his creative skills, he gave the little boy a makeover which included his very own crown. He also added the slogan "King of the World" in bold text.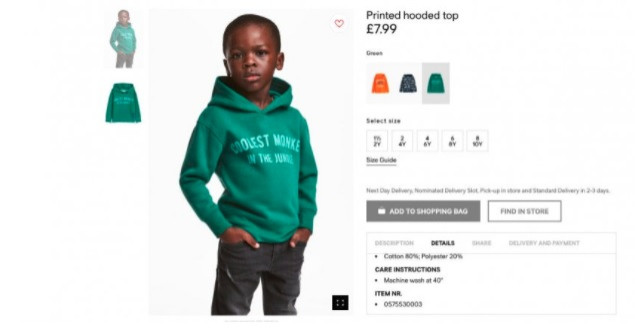 "I made this because I don't wanna see this young Kings face anymore with the shirt he was hired to wear by H&M," he explained. "I'm almost certain the Persson Family and their $31 Billion won't care in Sweden but... this lil guy will see his pics and the mockery one day because the internet doesnt erase... so I just hope he gets to see this one or any like it that celebrate him. #mysavoirfaire"
Comparing black people to monkeys has historically been a way to place them lower on the evolutionary ladder and depict them as almost sub-human and many members of the online community welcomed the edited version.
"This is how we should represent our men as kings thank you!," one person said, while another added: "Yaaass, you're so, you're so, you're so AWESOME!!!"