Black Friday 2015, one of the biggest shopping days of the year in both the US and the UK, is almost upon us. There are lots of exciting deals to look forward to, including a wide range of electronics deals from Argos.
Black Friday is a shopping bargain day that originated in the US and is usually put on the day after Thanksgiving. Americans are used to this holiday and even have set survival plans for how they can get to high street stores and grab items before other shoppers.
Argos will be having deals both in-store and online, but this year it has come up with a different strategy – it is putting up 12 days of deals starting from Thursday 19 November on its Black Friday landing page. On Black Friday itself, there will be additional deals, and if you purchase any of the deals currently available and the retailer decides to further discount them over the Black Friday weekend, you will be refunded the difference.
The special Black Friday deals have now been released, and IBTimes UK is updating this page with the latest deals and discounts offered by Argos as they come out.
---
Tablets
---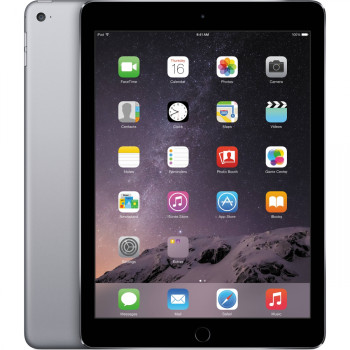 iPad Air Wi-Fi 16GB - Space Grey – £249 (previously £319)
Amazon Fire 7 Tablet – £34.99 (previously £49.99)
Google Nexus 9 8.9 Inch 16GB Tablet – £189.99 (previously £299)
Lenovo A10 10.1 Inch 16GB Tablet – £99.99 (previously £129.99)
Lenovo YOGA Tablet 2 10.1 Inch 16GB Tablet – £179.99 (previously £199.99)
Acer Iconia Tab 10 A3-A30 10.1 Inch Wi-Fi Tablet – £169.99 (previously £249.99)
---
Consoles
---
Sony PS4 Console with Uncharted - 500GB Bundle – £249.99 (previously £299)
Xbox One 500GB Console and Holiday Bundle – £229.99
PS4 500GB Graded Console – £199.99
---
Smartphones
---
Sim Free Apple Refurbished iPhone 4s - White – £99.95 (previously £199.95)
Samsung Galaxy S5 Mobile Phone Black/White Sim Free – £269.95 (previously £329.95)
---
4K TVs
---
Philips 50PUT6400 50" 4K UltraHD FreeviewHD Smart Android TV – £529 (previously £799)
LG UF770V 55 Inch 4K Ultra HD Freeview HD Smart TV – £799 (previously £1299)
Panasonic TX-48CX400B 48Inch 4K Ultra HD FreeviewHD Smart TV – £519 (previously £799.99)
---
GoPro
---
GoPro Hero 3+ Silver Action Camera with Free Battery Pack – £199.99 (previously £290)
GoPro Hero4 Session Action Camera – £248.99 (previously £329.99)
GoPro Hero 4 Rechargeable Battery – £15.99 (previously £19.99)
---
Laptops
---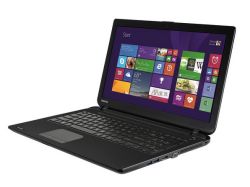 HP 15-ac020na Intel Pentium 15.6 Inch 4GB 1TB Laptop Purple/White/Red/Blue – £269.99 (previously £399.99)
Toshiba C50D-B-120 Satellite E1 15.6 Inch 4GB 500GB Laptop – £179.99 (previously £279.99)
HP 15.6 Inch Intel Pentium 8GB 2TB Laptop – £379.99 (previously £479.99)
Asus 15.6 Inch X555LA Intel Core i3 8GB 1.5TB Laptop – £399.99 (previously £479.99)
Lenovo 305-15iby Ideapad Pentium 15.6 Inch 8GB 1TB Laptop – £294.99 (previously £329.99)
---
MacBooks
---
Apple MacBook 12 Inch 8GB 256GB Silver Laptop – £1,049 (previously £1,500)
Apple MacBook 12 Inch 8GB 256GB Gold Laptop – £1,049 (previously £1,500)
---
Gadgets
---
Amazon Fire TV Stick – £24.99 (previously £35)
Now TV Smart Box with 3 Months Sky Entertainment Pass – £16.66 (previously £24.99)
LG LAS160B 50 Watt 2 Channel Bluetooth Soundbar – £49.99 (previously £119.99)
---
Digital Cameras
---
Canon Ixus 165 20MP 8x Zoom Compact Digital Camera - Silver – £69.99 (previously £139.99)
Canon Ixus 165 20MP 8x Zoom Compact Digital Camera - Red – £69.99 (previously £139.99)
Polaroid IEX29 18MP 10x Zoom Compact Digital Camera - Red – £39.99 (previously £80)
---
Superzoom Cameras
---
Nikon S7000 Coolpix Compact 16MP 20x Zoom Camera – £129.99 (previously £169.99)
Available in White / Black / Gold / Pink
Canon Powershot SX710 20MP 30x Zoom Compact Digital Camera – £208.99 (previously £254)