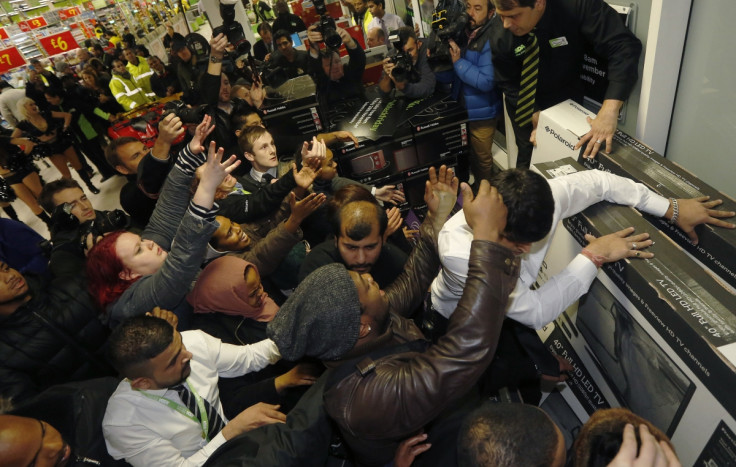 Retailers are bracing themselves for swathes of bargain hunters as stores slash prices for Black Friday on 27 November. Trading hours have been changed and additional staff employed in a bid to prevent similar scenes to last year when shoppers were arrested amid chaotic scramblings for cut price products.
Three men were arrested in Manchester as customers fought to get their hands on items including giant televisions and roads to Bicester Village shopping mall became gridlocked with traffic.
This year retailers have taken measures in an effort to avoid another day of chaos. Tesco has employed additional staff while John Lewis will close at midnight before reopening at 5am.
"We are doing all that we can to ensure that we are well prepared for Black Friday," a Tesco spokesperson said. "Our efforts will be focused on delivering online and maintaining customer service whilst allowing our customers to enjoy the atmosphere of calm in our shops that they experienced last year. Additional staff will be on hand across our 46 shops to ensure the high levels of service our customers expect is maintained.
A John Lewis statement said: "Our Black Friday event was incredibly popular last year so to ensure colleagues have enough time to set up for the event this year, we will be closing all participating stores at 12am and reopening them at 5am. This change will allow us to provide the best possible service to help our customers."
PC World is also preparing for bumper sales and said its shoppers wanted a "stress-free" experience and that it was "making it as easy as possible" for customers to pick up the best deals. Asda will not be taking part in the US-style sale, citing "shopper fatigue".