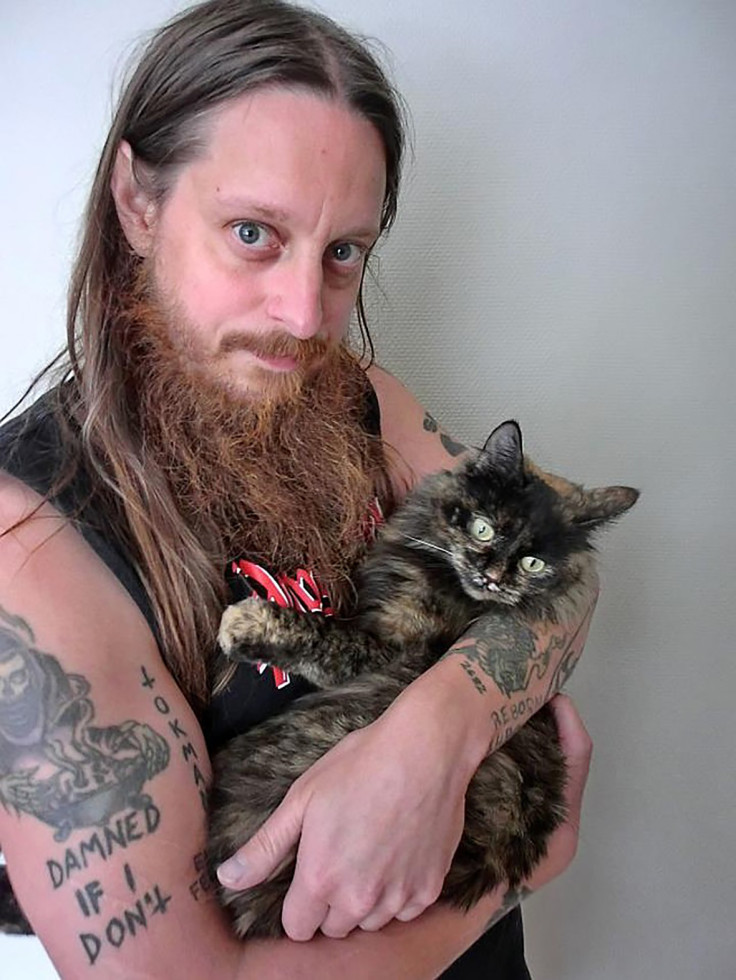 A legendary black metal artist has been elected into a Norwegian town council against his will despite his campaign featuring a photo of him holding a cat urging people "Please don't vote for me".
Gylve 'Fenriz' Nagell, one half of the group Darkthrone, will be forced to service as a back-up representative for his local town council in Kolbotn, Norway for four years after involuntarily getting elected into the position.
Nagell agreed to be on a list of candidates figuring he wouldn't get enough votes to sit on the council, even using a picture of him holding his cat – whose name roughly translate to Peanut Butter –specifically asking people note to vote for him.
Nagell will now be forced to retain the role for four years until his can leave. However, he explained that he will not have to attend meetings all the time but will have to step in when the "usual people who go to the big meetings are sick or something. Then I have to go sit there and feel stupid among the straight people".
Speaking to Clrvynt, he added: "Basically, they called and asked if I wanted to be on the list [of backup representatives]. I said yeah, thinking I would be like 18th on the list and I wouldn't really have to do anything.
"My campaign was a picture of me holding my cat saying, 'please don't vote for me.' But people just went nuts. After the election, the boss called me and told me I was a representative. I wasn't too pleased, and I'm not too pleased about it. It's boring. There's not a lot of money in that, either, I can tell you."
Darkthrone are set to release their latest album Arctic Thunder on 14 October.