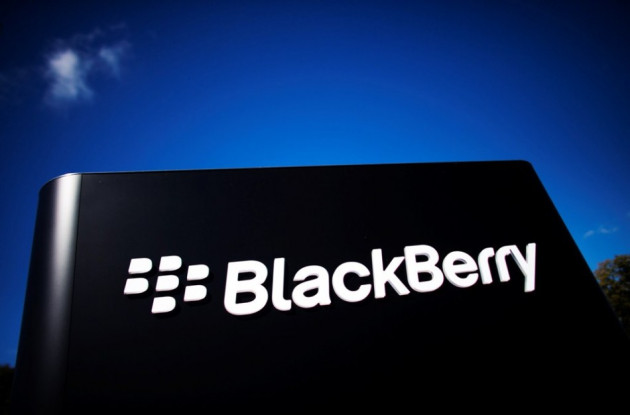 Troubled smartphone maker BlackBerry, looking to raise $1bn from a group of investors, will have to compensate those investors if it strikes an alternate deal that results in the sale of the company.
According to a 7 November regulatory filing detailing an upcoming debt deal, Blackberry will raise $1bn (£622m, €745m) through the sale of convertible notes.
Fellow Canadian firms Fairfax Financial, Canso Investment Counsel, Mackenzie Financial and Brookfield Asset Management, America's Markel Corp and Qatar Holding have agreed to buy the notes.
However, if BlackBerry abandons the debt deal and chooses to sell itself, before or within a month of the close of the deal, it will have to pay a fee to its investors.
The "break fee" could hover between $135m and $250m.
Blackberry will receive $250m in financing from Fairfax, its largest shareholder, and $300m from Canso. The remainder will come from the other investors.
Under the debt deal, the investors are bound by a one-year standstill agreement that prevents them from owning more than 19.9% of the company's outstanding stock. The move is designed to thwart any potential hostile takeover of BlackBerry.
The regulatory filing also revealed that incoming interim CEO and executive chairman John S Chen will receive a base salary of $1m and a bonus of up to $2m, alongside 13 million restricted stock units.
Fairfax Buyout Fails
BlackBerry announced this week that a tentative £3b buyout from Fairfax Financial had collapsed. The company also said that CEO Thorsten Heins will be replaced on an interim basis by Chen.
Fairfax had tabled a tentative $4.7bn (£3bn) bid for the company in September, which was due to be finalised at the end of trading on 4 November, but the buyout plan failed just hours before the deadline.
Beijing-based Lenovo Group, the world's largest PC manufacturer, actively considered a bid for the Ontario-based company, which the Canadian government blocked over national security concerns.
Despite Lenovo's interest, BlackBerry was looking for a quick sale - ideally before the end of 2014 - and would not have wanted to spend months tied up in a security review to try and change the government's mind on the situation.