Struggling smartphone maker BlackBerry is considering selling off its successful BBM messaging service into a subsidiary that would operate independently to the rest of the company.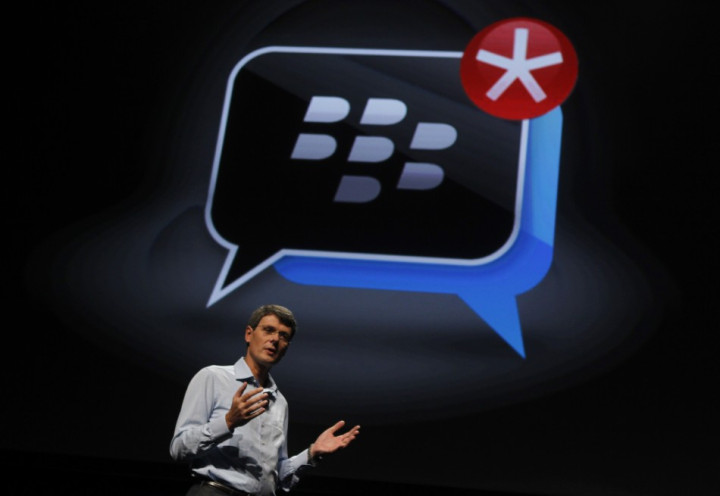 Sources familiar with BlackBerry's plans say the Canadian company is working to improve BlackBerry Messenger and turn it into a product capable of competing with cross-platform messaging apps such as WhatsApp and WeTalk, according to the Wall Street Journal.
BlackBerry has already said it will soon release BBM as a standalone iOS and Android application, but the sources claim this is just the first step, and BBM is also coming to PC and will include video chatting.
The move to give BBM a boost signals that BlackBerry and its CEO Thorsten Heins is trying to position the messaging service as a valuable asset ahead of a potential sale.
Earlier this month, the company announced it had created a special committee to oversee the company's future, and that one possible outcome would be an outright sale of the once-dominant smartphone maker, although with a stock market valuation down some 92% in five years, a buyer willing to take on the entire company may be difficult to find.
The major company rebrand and launch of new operating system BlackBerry 10 in January, along with the Z10 and Q10 smartphones created initial hype, but failed to turnaround stalling sales and a shrinking customer base.
BBM Inc.
The subsidiary would be called BBM Inc., the WSJ's sources claim, and could include the previously-announced BBM Channels service, a Twitter-like tool allowing brands and celebrities to interact with customers and fans.
Adding such a feature and then potentially spinning off BBM as a separate company suggests BlackBerry has its sights set higher than merely producing a rival to WhatsApp; adding value to BBM could see the company target Twitter and Skype as competitors.
Aside from reaffirming that BBM will be coming to iOS and Android later this summer, a BlackBerry spokesperson refused to be drawn into the discussion, stating the company's policy of not discussing rumour and speculation.
Expanding BBM is nothing new, according to the source, which said both the cross-platform BBM app and desktop version had been worked on internally "for years" and were ready to launch "as far back as three years ago".
BlackBerry's shareprice was down almost 2.9% at C$10.12 at the time of publication.